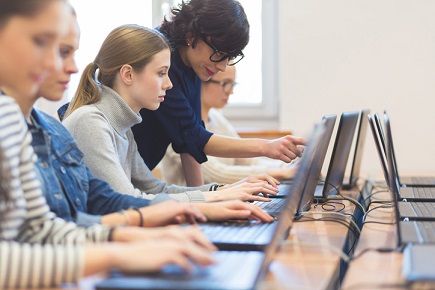 As the 2019 school year wraps up, one 'top of mind' consideration for principals is whether their staff and students are adequately equipped – in terms of both knowledge and resources – to produce the best outcomes possible.
Given the increasingly hi-tech architecture of the modern classroom, digital teaching and learning tools – in particular, learning management systems (LMS), play a critical role in helping principals achieve this.
One leading LMS that has been helping hundreds of Australian schools connect, communicate and collaborate in a more streamlined way is Schoolbox. The company also provides extensive consulting sessions for educators to hep familiarise them with how the LMS works.
Below, The Educator speaks to James Leckie, Schoolbox product owner and co-founder about the key ed-tech trends in 2019, the likely developments in this space for 2020 and the factors that should be top of mind for Australia's school leaders.
TE: Looking at current ed-tech trends in the K–12 space, what are some of the things you believe should be top of mind for Australian school leaders in 2020?
JL: Trust should be the number one priority in the minds of Australian school leaders when considering ed-tech providers. In the growing world of apps and ed-tech tools, there is a growing quantity of private data silos spread across the cloud. And with mandatory reporting breaches in the ed-tech space growing every day, it's important that schools are able to trust those providing ed-tech services. Building a secure environment for all important data in schools is at the forefront of our values at Schoolbox. To achieve this, we utilise the best encryption standards, regularly conducting penetration tests on our environment. Ensuring privacy and security is our highest priority during the entire development lifecycle, from planning to quality assurance. Second to this and complementary is integration. While a growing volume of data is being collected in silos, it is also important that a school can maintain control of the use of their data. Integrations enable data to flow securely from one app to another and ensure schools maintain ownership of their information. Far too often, we see useful information being underutilised because it's left in a separate silo or the system does not have the ability for access. Through the use of APIs, Schoolbox enables data to flow between systems and connect many previously inaccessible data sets into a single source. These large data sets are then able to provide incredible insights into student learning, behaviours, and capabilities.
TE: Drawing from the work that Schoolbox has done with schools in 2019, what were some of the most uplifting and inspiring outcomes you have observed in the ed-tech space?
JL: The Schoolbox platform is designed to bring people together, share material, and assist in enhancing the learning experience. At the heart of our ethos is community, as we believe community is crucial for successful learning – we value our community and the community of our schools. This year, we had our international ed-tech meetup at the MCG in Melbourne, a powerful networking event. The event consisted of 500+ attendees, who all came together to share their successes in the ed-tech space and learn from each other. It was uplifting to see the abundance of knowledge sharing and inspiring to discover the level of enthusiasm in producing the best-in-class learning environment for students. Another uplifting moment was when one of our schools in QLD shared over 150+ rubrics for the new curriculum for use in Schoolbox, to assist teachers across the state and in doing so, saving educators countless hours in developing assessment rubrics. It never ceases to amaze us the willingness of schools – even if in direct competition – to share such resources purely because of the benefits they provide to students and teachers.
TE: The ed-tech space is shifting rapidly with the emergence of new technologies and services. Can you tell us how Schoolbox has navigated this dynamic landscape to remain competitive?
JL: As new technologies and products continue to rapidly develop and expand, Schoolbox has focused on customisation. We recognise we can't do it all and are open to inviting third-party providers to integrate with our platform. With dedicated partners and our willingness to be agile, we have delivered mobile apps, learning analytics, inline video feedback and much more. We've also been able to focus on those aspects that are important to our core values and customer-centric founding principles. Recently, we enhanced engagement with our platform by improving communication relevancy and further extended our ability to accurately data capture student information for learning, well-being, and individualised learning. Also, due to Schoolbox's customer-centric approach, we have a team dedicated specifically to understanding the needs of our customers – the Professional Services Team. Made up of education consultants, the Professional Services Team are there to manage rollouts of Schoolbox into schools, listen to the concerns of schools, and assist with finding solutions to the challenges that schools face with utilising online learning software.
TE: Can you tell us what Schoolbox will be doing in 2020 to build on the great work it is already doing with Australian schools?
JL: In 2020, Schoolbox is focussed on growing our capabilities in the junior (primary) school space. We are currently undertaking extensive research to improve our ability to engage with younger children and their parents. Through this work, we plan to bring a large amount of new functionality to capture student learning and goals in the junior space. In addition to this important capability, Schoolbox will also continue to build our industry leading integrations. This year, we have leveraged many partnerships and third-party integrations to resolve challenges faced by schools. For instance, by working with partners such as Microsoft and Google, we've been able to utilise the latest technology within the managed environment of Schoolbox. Stepping into 2020, we'll continue to partner with many more industry leaders to further deliver valuable third-party integrations.