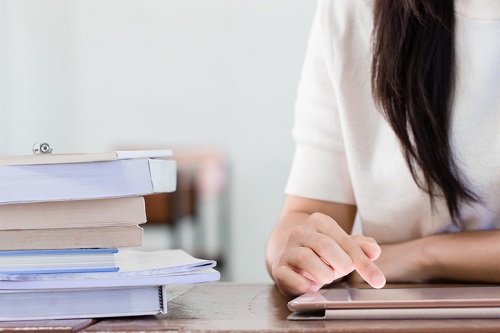 On Wednesday last week, The Educator opened entries for its fourth annual Rising Stars report, which will once again shine a light on the top up-and-coming leaders in K-12 education space.
The report will recognise a wide-range of future leaders working across the education spectrum from teachers and department heads to education lawyers and more.
Last year's Rising Stars included Bundoora Secondary College, who now teaches at Whittlesea Secondary College, Haileybury middle school deputy principal Anna Cross and Ormiston College Year 5 teacher and STEM mentor Holly Photiou.
In the lead up to this year's Australian Education Awards, twelve outstanding teachers have been recognised as part of another national award – Commonwealth Bank Teaching Awards which, in partnership with national education charity Schools Plus, celebrate and reward remarkable teachers and school leaders with the aim of inspiring excellent practice in schools across Australia.
Now in their third year, the awards are one of Australia's most prestigious prizes for educators. In a ceremony in Sydney today, each recipient received a prize valued at $45,000 to assist with their professional development, roll out a new education project in their school, and take part in an overseas study tour to a high-performing education system.
"We recognise the important role teachers and schools play in equipping students with the right skills, knowledge and experience to set them up for success," Kylie Macfarlane, CBA's general manager of corporate responsibility, said.
"We are delighted to celebrate the exceptional contribution of these 12 teachers today and the profound effect they have on their local communities."
Rosemary Conn, CEO of Schools Plus, said the teachers recognised go to extraordinary lengths every day to create a connection with their students and "provide the sort of teaching that can change students' lives".
"They all share one view – that every child, no matter their background, has the ability to succeed," Conn said.
"The contribution teachers make to the development of our children is incredibly important and often undervalued in our communities. That's why we're so pleased to partner with the Commonwealth Bank to honour these remarkable teachers and their valuable efforts through these annual awards."
The award recipients were chosen from more than 400 education professionals who applied across Australia. The 2019 Teaching Fellows are:
Alison Rourke, Buxton Public School (now at Fairy Meadow Demonstration School), NSW
Ashley Stewart, Newton Moore Senior High School, WA
Chantel Mirzai, Auburn North Public School, NSW
Denise Lofts, Ulladulla High School, NSW
Erica Prosser, Holy Spirit College, QLD
Jessica Colleu Terradas, Como Secondary College, WA
John Townley, Cecil Andrews College, WA
Lorraine Evans, Malak Primary School, NT
Michael Smith, Marsden State High School, QLD
Monica St Baker, Hanwood Public School, NSW
Sarah Chapman, Townsville State High School, QLD
Sasha Mildenhall, Taylors Lakes Secondary College, VIC
These 2019 winners will now join 24 alumni from previous years who have been nationally recognised as leaders and experts in their field, and who have made a real difference to their local community.