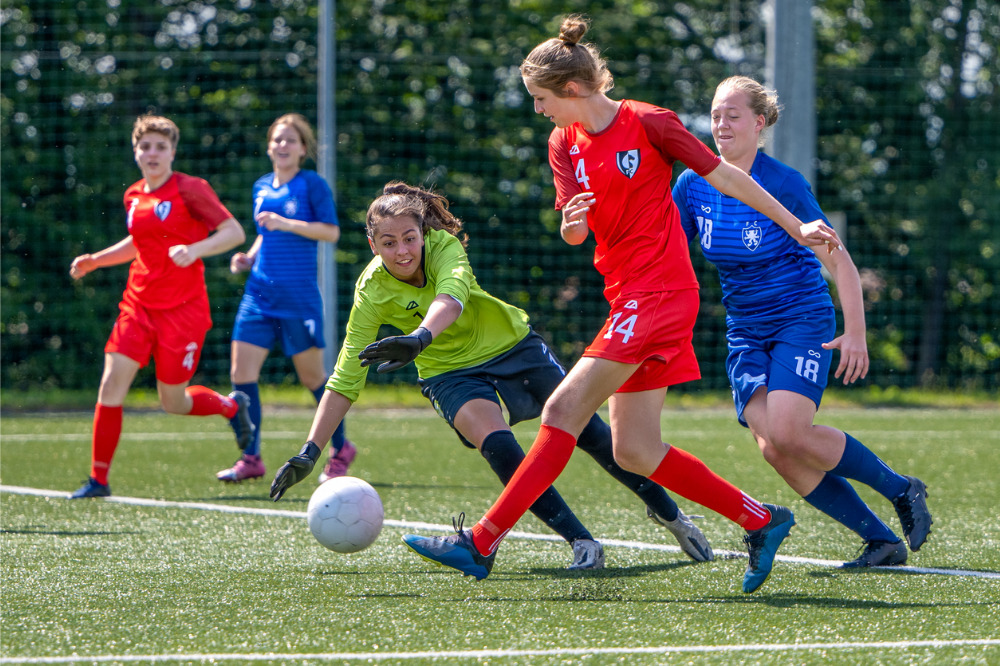 When it comes to playing sport, it seems girls like to focus on having fun.
This is according to new research from Victoria University, which examined factors that influence girls' participation in sport.
The study tracked over 5,000 girls and young women participating in either community club gymnastics or football from 2019 to 2021, with around half of respondents saying they stopped their participation and nearly two thirds of those who quit saying it was because they were no longer having fun.
Professor Rochelle Eime, one of the study's authors, said gymnastics and football were chosen so that the study may cover views in two sports that have a traditional gender divide, but findings could be applied to any sports.
Adolescent girls aged 13 to 17 cited their lack of enjoyment as the main reason for why they stopped participating in sport, followed by losing interest, having an unfriendly coach or official, injuries, and feeling too old.
For girls under 12 years old, cost was the main deciding factor, while those over 18 years old said their main reason for quitting was COVID-19.
Additionally, the girls who have dropped out and those who maintained their participation both identified socialising as the top reason for their enjoyment of sport, along with being challenged to improve and keeping fit.
Eime said the study's findings revealed retention issues that were easy to fix.
"Clubs need to ensure what they offer aligns to the reasons girls and women get involved in the first place," she said. "Most members are there to enjoy themselves - not to win or get the top award."
How can we improve sport participation among girls?
Considering these results, Eime said community sport clubs and schools should develop that focus on fun and enjoyment, adding that the "strict, timetabled" presentation of sport can be limiting to those who choose to engage in sport for fun and fitness.
"Clubs can focus too much on pennants and medals, yet the research shows players mainly want to have fun, especially at the crucial adolescent stage when we lose so many young women and girls," she said.
Ensuring that all players get the chance to improve their skills is another way to improve girls' sport participation, with Eime noting that volunteers who tend to get involved in community sport can often create an atmosphere that heavily prioritises winning and competition.
"Volunteer groups are often dominated by people who are either very good at the sport, or have children who are," she said. "They want their child to be the next player for the Matildas and forget about others."
The study also recommended that clubs assist with costs by re-purposing equipment or uniforms, or offering discounts to volunteers.