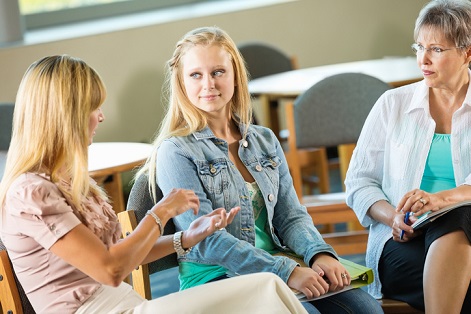 Schools need to more deliberately engage parents in their philosophy and values and in their child's learning to counter a developing societal mindset that education can be rated and reviewed like any other lifestyle purchase, according to demographer Bernard Salt.
He says years of prosperity had created a culture of parental expectation.
"It can be very difficult to manage parental expectations in that situation when they regard an outsourced service as something to be critiqued and expect the perfect product to be delivered at the end of Year 12," he said.
"It's not just for schools to prepare students for the future; it's a partnership with parents and guardians. It requires the input of mum and dad over time to reinforce the broader philosophy a school is pursuing."
The prominent demographer will share his insights into generational shifts in the school-home partnership and projected changes in the profile of Queensland parents at the Independent Schools Queensland (ISQ) biennial State Forum at the Brisbane Convention and Exhibition Centre, which launches today.
Salt says millennial parents will be more aware and switched on to key issues such as managing and "rationing" screen time, developing resilience and supporting their child's overall wellbeing.
"It takes restraint in parents to not give everything to their kids, particularly when you only have one or two children and not six or seven as families may have had in the 1960s and 1970s," he said.
"That's why there needs to be full engagement with parents and two-way discussions between schools and parents around values, behaviour, expectations and the social integration of students."
Salt says parents have a critical role to play in collaboration with schools in "bubble wrapping" the technical and intellectual knowledge and skills students learn at school with "fit-in-ability attributes" such as resilience, agility, flexibility and self-confidence.
"If we can cultivate an entire cohort of students with these qualities it is going to propel them well into the future and well on the way to success," he said.
ISQ executive director, David Robertson, said Salt was one of several high-profile speakers presenting at ISQ's 2019 State Forum, Think Next.
Salt, also a columnist, speaker, business advisor and media commentator, is perhaps best known to the wider community for identifying and tagging new tribes and social behaviours such as the "Seachange Shift", the "Man Drought", "PUMCINS" (pronounced "pumkins") and the "Goats Cheese Curtain".
Robertson said the latest findings from ISQ's long-running What Parents Want survey had identified some generational differences in the way parents approach school selection.
"In comparison to Baby Boomer and Generation X parents born before 1986, young Generation Y parents are: more likely to research all three schooling sectors; more likely to plan ahead to pay school fees; more likely to rely on 'friends, family and colleagues' as influential sources of information; more likely to be influenced by a school's external appearance and facilities; and unsurprisingly, they are also more likely to rate school-generated social media as very or extremely useful," he said.