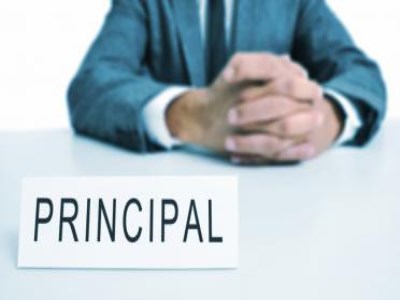 On Tuesday, the NSW Education Standards Authority (NESA) announced its biggest overhaul of the HSC in decades following four years of talks with teachers and academics.
The new syllabuses are part of the NSW Government's Stronger HSC Standards reforms announced last year, and will see a 'back to basics' approach aimed at better preparing students for their future careers.
NESA chair, Tom Alegounarias, told The Educator what these changes mean for principals who are trying to drive improved outcomes in their schools.
"There are a couple of dimensions when discussing the value of these changes for principals. The first is the minimum literacy and numeracy requirement for attaining an HSC that will begin this year," he said.
"Students are pre-qualified from this year, and the focus is on responding to the data showing that students need help, and intervening early to make sure they have every opportunity of reaching the minimum standard before they reach senior years."
Alegounarias said the other dimension was ensuring that English, Maths, Science and History have access to professional learning that ensures that they're up to scratch on new content and material.
"There's no doubt that this is a priority of all teachers in those subject areas this year, but principals across all sectors have been consulted thoroughly and have been very aware and supportive of the overall changes," he said.
"That said, there will be some principals who will be unhappy with specific aspects, but it's been a close consultation process and there is broad support for the changes including working very closely in particular with principal groups."
Alegounarias said that principals often hear positive feedback from parents about the approach to the English syllabus which he said was "driven schematically rather than by text".
"That is certainly the sense I got from the principals' representatives on our board," he said.
"The other issue is the specificity of the syllabus that will allow for more specific examination questions to guard against rote learning."
He pointed out that principals are concerned about the potential for cheating in rote learning and that the latest changes addressed this issue.
"The first step in defeating the potential for cheating is the clarity of the learning expectations in the syllabuses, because that allows more specific assessment and examination questions," he said.
Alegounarias rejected the notion that the changes represented a 'back to basics' approach, saying this was untrue due to the sheer volume of high-level learning required.
"The key principle is ensuring depth of content knowledge because it is at depth that you achieve analytical capacity, and therefore at depth that you achieve skills that are transferrable," he said.
"Those skills and capacities that emerge in the subjects at depth are, paradoxically perhaps, the transferrable skills into other areas, and that's the key principle."
Related stories:
Biggest HSC overhaul in decades revealed
Principals worried about HSC reforms