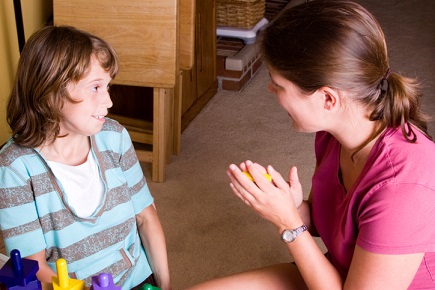 Last month, the findings of the NSW parliamentary inquiry into the education of students with a disability or special needs were released along with 39 recommendations.
The release shone a strong light on what one disability advocate group called "significant failings" of the NSW education system in addressing the issue.
Family Advocacy
is an organisation that works with families to promote and defend the rights and interests of people with developmental disability.
The group says that although several of its recommendations were adopted in the Committee's response, the broader scope of the report fails to show the strong leadership necessary in moving the NSW education system towards being fully inclusive.
So what might a fully inclusive education system look like?
Family Advocacy executive officer, Cecile Sullivan Elder, told The Educator that an inclusive education system is one "whereby all students regardless of gender, race, religion, disability and learning ability are educated in the same place, with the same curriculum and at the same time."
"All students enjoy the same academic, social, sporting and cultural opportunities as their peers with appropriate adaptions, modifications and support. Sometimes it's easier to define this by pointing out what is not an inclusive education," she said.
"Support units on the same grounds at a school is not inclusion. Special schools on the same grounds or on completely separate grounds is not inclusion, doing different work and having a different teacher is not inclusion and participating in different activities is not inclusion."
Sullivan Elder said there is lack of clarity around this issue, both within the education system and externally.
"We feel that it is critically important that there is a clear understanding around this as schools and leaders could be working towards a false sense of inclusion which will get us no closer to a truly inclusive education system in this country," she said.
Sullivan Elder called on the State and Federal governments to consider the expectations of Article 24: Education from the Convention on the Rights of Persons with Disabilities, and the accompanying General Comment No 4: Right to inclusive education.
"[Governments] also need to look at the significant amount of research that highlights the benefits of all students being education together and start to think about the steps needed to move towards this in Australia," she said.
Sullivan Elder said that within NSW there is a lot of focus on the "should and/or should not argument", which includes the workability of one education system.
"We feel that the wrong questions are being asked and the questions should be what needs to be considered to make this a reality in Australia and how can we learn from countries that have gone before us," she said.
'Rushing in changes would be disastrous'
David Roy, a senior lecturer at the
University of Newcastle
, told
The Educator
that for the NSW education system to be fully inclusive, a number of attitudinal and physical changes would be required.
"To me, a fully inclusive system would see all children included without labels attached to them, staff would be fully trained to meet the needs of all children and classrooms would be larger, but with smaller student numbers," he said.
"Ideally, there would be co-op teaching between the classroom teacher and a learning support teacher, and both teachers in that area would work with all children in that classroom."
However, Roy noted that moving to a fully inclusive setting has to be done in a practical way over time.
"There are multiple units and multiple segregated schools. We have to transition those kids successfully, because dumping kids into mainstream schools without support and structures will cause a deliberate failure that justifies having segregated units," he said.
To examine what is being done to resolve these issues, the
National Symposium on Inclusive Education
will be held Monday, November 13 in Sydney.
At the event, attendees will hear from international and national speakers on inclusive education, change management and education policy implementation.
Related stories:
New program helps teachers with autistic students
Students to take disability funding hit – new figures