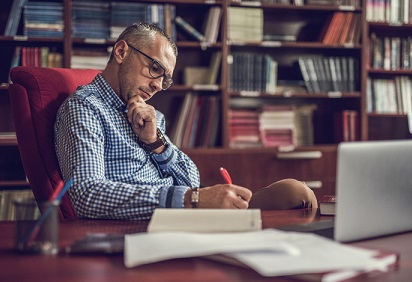 When the Federal Government makes mention of education reforms, the first thing that comes to mind aside from the Gonski 2.0 is often students and their wellbeing.
Indeed, state governments have been active in keeping student welfare in check, especially when it comes to bullying-prevention measures in schools.
On Monday, the Queensland Government awarded up to $5,000 each to six individuals and 39 community organisations to help their efforts in anti-cyberbullying.
But when it comes to talking about the concerns of educators, the first thing that often comes to mind is cutting red tape and freeing up more time for teaching.
In its reform agenda meeting with various education stakeholders last Friday, the Federal Government tabled the important issues of red tape and violence against educators.
Federal Education Minister, Dan Tehan, confirmed there had been talks on the creation of a new national strategy to address the abuse of teachers and principals.
The latest Australian Principal Occupational Health, Safety and Wellbeing Survey, conducted by the Australian Catholic University (ACU), revealed that principals face longer-than normal working hours which are negatively impacting their mental and physical health.
The same report found that physical violence against principals has increased by 10% in the past seven years, and teachers are not exempt from these violent incidents, either.
Some educators, like Meadowglen Primary School principal, Loretta Piazza and Berwick Lodge Primary School principal Henry Grossek, are encouraging other principals to speak up in order to affect change.
So what is being done?
Earlier this year, the National Excellence in School Leadership Initiative unveiled its teacher wellbeing toolkit, which has proven to have a 98% success rate. The toolkit seeks to improve the physical health and optimism levels of recipients, which are already in their thousands.
Another encouraging development is the development of a ground-breaking program aimed at improving the health, wellbeing and capacity of teachers and school leaders.
The research-based Flourish program – developed by Dr Adam Fraser in consultation with a leadership group from the Shellharbour Primary Principals' Council – has achieved significant results, including a 56% increase in positivity at work and a 20% decrease in stress levels.
The program's instigator, Bob Willetts, vice-president of the NSW Primary Principals Association (NSWPPA), said the program has had far broader reach and impact than initially intended.
"Principals have openly shared their learning with their teachers, students and communities. In many schools, health and wellbeing goals now form part of performance and development conversations," Willetts told The Educator.
Willetts said he appreciates the support of the NSW Department of Education, which has continued to work closely alongside the principal associations to address the recommendations of the Australian Principal Occupational Health, Safety and Wellbeing Surveys.
"The Department has implemented strategies to reduce the administrative workload for principals and has provided $50m in additional resources in 2018 and 2019 for principals to use flexibly to support their role," Willetts said.
Principal Wayne Farquar said that the program has made him feel less stressed, more productive and more positive.
"My productivity has definitely increased. Because of my increased energy and more positive outlook, I feel I am better able to assist staff and students, leading to better student outcomes I'm sure," he said.