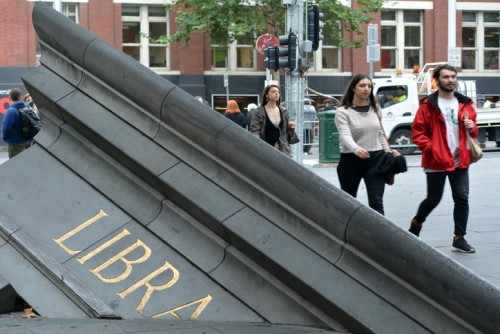 In May, the Australian education system will face a moment of truth when Prime Minister Scott Morrison and Bill Shorten contest the federal election. After all, each have a wildly different view of how our schools should be funded – and run.
In October, Opposition Leader Bill Shorten announced that Labor's $14bn, 10-year education plan will see more than 13,000 extra teachers flow into Australia's public schools, which have been struggling with resource shortages and burgeoning enrolments.
Labor's education plan will also see all Australian schools receive 22.2% of the School Resourcing Standard, which is an estimate of how much total public funding a school needs to meet the educational needs of its students.
The Federal Government recently announced it will introduce a new method for calculating a school communties' capacity to contribute based on a direct measure of income of parents and guardians of students at a school and is working with the private school sector to transition to these new arrangements from 2020.
Meanwhile, Prime Minister Scott Morrison has pledged $307bn dollars in recurrent funding to all Australian schools over the period 2018-2029, including more money for children with a disability, those from remote and regional areas and Indigenous children.
'Frank discussions' needed
Outlining the Coalition's vision on Monday at the Sydney Morning Herald Schools Summit was Federal Education Minister Dan Tehan, who said the major economic social and technological upheavals over the last ten years require "frank discussions" about Australia's education system and the direction in which it's heading.
Key to this, said Tehan, is updating the Melbourne Declaration on Educational Goals for Young Australians, signed in 2008 with the aim of "promoting equity and excellence in Australian schooling".
"Updating the declaration will chart the course for everything we do in education over the next ten years. It must address rural, regional and remote education," Tehan said.
He added that updating the Declaration will involve an "extensive consultation period" in which he encouraged the voices of all Australians to be heard, including those in rural, regional and remote communities.
"I want to hear from the people who have first-hand experience," Tehan said.
However, Victorian Education Minister James Merlino and Shadow Education Minister Tanya Plibersek pushed back against the idea, calling the forum "a total farce".
Victoria pushes back
Speaking at the Australian Education Union (AEU) Federal Conference last week, Plibersek backed Merlino's boycott of the forum "brave".
Meanwhile, AEU federal president, Correna Haythorpe, said any review of the Melbourne Declaration would not have the support of every state and territory Minister while the issue of school funding remained.
"The AEU is of the firm view that the goals of the existing Declaration have not yet been achieved," Haythorpe said at the Conference.
"It is unfortunate that the Morrison Government has developed a habit of shifting the goalposts when it comes up short on reaching targets"
Labor has proposed lifting ATAR requirements for teachers to ensure that schools have staff of the highest quality. In January, the party proposed enforcing a limit on universities' teaching degrees to the top 30% of high school graduates, arguing it would reverse a "a very worrying trend" that has hurt the quality of teaching in Australian schools.