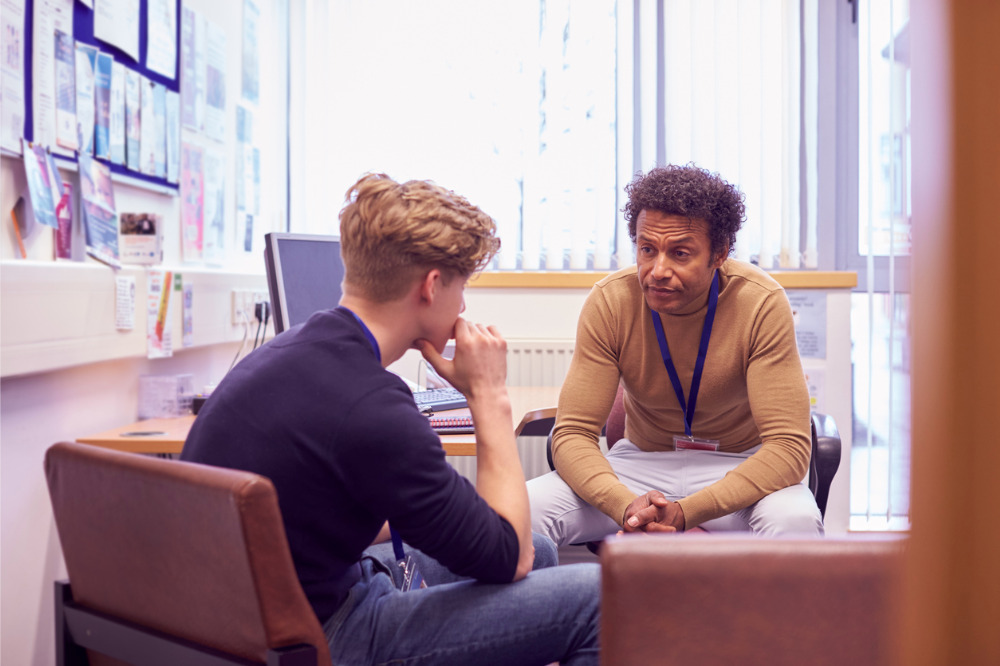 With most international flights still banned and tourism taking a massive hit, vocational education and training (VET) is expected to play a vital role in Australia's COVID-19 recovery.
However, studies have shown that the VET sector is in need of a shake-up if these reforms are to succeed.
In January, the Productivity Commission released its review of the National Agreement for Skills and Workforce Development (NASWD), finding that a new round of reform for Australia's VET system is needed to deliver a more productive workforce.
"Governments have stepped back from some of the NASWD's policy aspirations. Targets have not been met and the performance framework has not held governments to account," Commissioner Jonathan Coppel said.
"The guiding principle for the review is to strengthen the focus of the VET system on meeting the needs of its users – students and employers".
According to the Australian Education Union, the report's findings indicate that Australia will see a further narrowing of options for students and a "diminished" VET sector.
In an interview with The Educator, Andrew Henwood, general manager of Federation TAFE said the importance of skill development and providing opportunities through short course or full qualifications will be critical in assisting people to return to work or seek new employment opportunities.
"The important role that Federation TAFE plays in partnering with industry and community will be a feature of the future landscape as we work together to meet the needs of our local communities and build economic recovery and develop the skills required for future jobs," Henwood said.
In 2020, D2L – global learning and professional development technology leader – signed a number of new customers and major expansion deals with local schools, universities, VET providers, and enterprises seeking strategies and best practice solutions to digitalise education and training programs.
The projects span the healthcare, retail, and not-for-profit (NFP) sectors, with customers including Vision Australia, the College for Adult Learning, and the Australian Association of Social Workers.
D2L has also guided Deakin University through its migration of 30,000 students to online learning after campuses closed and continued to deliver Victoria University's Block Model curricula to students through the Brightspace platform.
Further to this, the company helped offer COVID-safe training programs to tens of thousands of professionals providing essential services during lockdowns.
'New initiatives a starting point, not the final destination'
Tony Maguire, regional director A/NZ at D2L, said the last 14 months have demonstrated the need to "deconstruct, then reconstruct" skilling and on-the-job training for Australian workers and workplaces.
He said that while there are welcome initiatives in the Federal Government's recent Budget aimed toward reskilling and upskilling workers – particularly the $216m committed over three years to target skills in aged care and nursing scholarships – the overall $6.4bn investment in creating jobs and uplifting skills "is a critical starting point, not the final destination".
"What is particularly needed is the recognition that many skills workers learn on the job in one industry are portable to dozens of other careers," Maguire told The Educator.
"As such, the attainment of these skills needs to be recognised through a national framework of skills-based micro-credentials developed in collaboration with the private, higher education, and vocational training sectors".
Maguire said within such a framework, not for profit (NFP) providers like group training and employment organisations, with support, could be well placed to play a significant role in coalface initiatives.
"This will be critical to achieving the Budget's ambition of boosting trades and apprentices, supporting small business, and developing local capabilities in high-demand skillsets," he said.
"Although it is imperative for Australian policymakers and employers to increase funding to create jobs and improve employee upskilling and training, reskilling endeavours will only be successful if there is a framework against which the attainment of skills is recognised".
According to Maguire, not only would a nationally recognised micro-skills regime boost workforce productivity in the short term, but it could also help stimulate wage growth in the longer term.
"This all comes back to the question of what happens after Australians get a new job or learn a new skill in the digital economy," he said.
"Will it be recognised nationally when they move to their next role? Will skills attainment hold equal weight between different states and employers?".
Maguire said upskilling therefore needs to happen at the occupational level, incentivised by accelerated government-funded programs, and against the backdrop of a nationally recognised micro-skills framework.
"Not only would this allow Australians to transfer their skills between the jobs of today, but also between the currently unknown jobs of tomorrow".