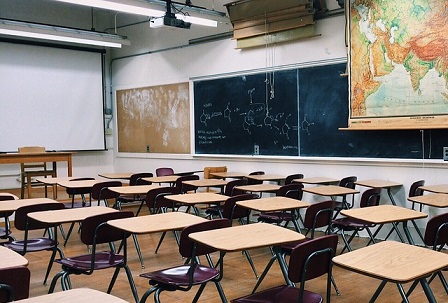 When you're evaluating your students' outcomes, spare a thought for the role that your classroom layout might play in this crucial area.
One study shows that a well-designed classroom can boost primary school students' progress in math, reading and writing by 16% a year.

The Clever Classrooms report, released by the University of Salford in the UK, revealed that factors such as individualised classroom design and colour are among the biggest physical contributors to student's learning progress.

One company that recognises this, and has been working with schools for more than 10 years, is Resource Furniture. The company sells office furniture, chairs, tables, desks, shelving, filing cabinets, library furniture, workstations and screen systems.
In addition to helping principals make the most out of their schools' learning environments, the company also offers floor plans, 3D rendering and 'walk-throughs' for principals, helping bring their idea to 'virtual life'.
"We work with architects and designers to help schools transform their classrooms into more innovative learning areas," Resource Furniture's senior product designer, Michael Merlino, told The Educator.
"Our consultancy service goes into schools at an early stage of the process and asks the relevant staff there how they want their classrooms laid out."
Merlino said that if a school requires a new building, the company will come in once architects and designers have managed that process to supply or suggest furniture that would suit the school's layout.
"However, if it's a retrofit and the school is replacing old furniture with new furniture, we come in and work out what furniture is required and how things will work throughout the space to make the learning most effective," he said.
Merlino said the 3D rendering and virtual 'walkthroughs' the company offers helps principals get a real feel of what it will be like to navigate the areas they want to change.
"It adds a lot of confidence for school leaders because they know exactly what they'll be getting and how it will improve their learning areas," Merlino said.

Related stories:
Want to boost your student performance? Redesign your classroom
Change your classroom and watch students shine
Rethinking the collaborative learning space