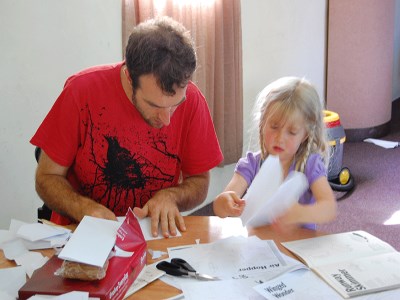 The Victorian Government recently
announced
that 15 new schools worth $291m would be fast-tracked across the 2017 and 2018 school years. Weeks later, it
launched
a $10m fund to provide better facilities for children with a disability.
However, Sue Wight, coordinator of Home Education Network (HEN) told
The Educator
that despite the money and resourcing being poured into schools, home education is becoming an increasingly popular option in Victoria. This, she said, was due to a number of factors.
"There is dissatisfaction with mainstream schooling for various reasons," Wight said.
"For example, across mainstream schools there can be a large disadvantage gap which can cause children to fall behind. Other issues include student disengagement due to things like harassment and bullying by other children."
Wight said this year's rise in home education registrations was difficult to explain, but may be part of a gradual acceptance of the schooling option by parents.
"Thirty years ago, the general response to 'I am homeschooled' was 'are you allowed to do that?' Now responses are generally along the lines of people knowing someone else who is also homeschooled."
Wight said the first generation of home educated students are making their way successfully in the world, encouraging other families to get on board.
"Seeing them – and that home education has not disadvantaged them – gives reassurance to families considering home education as an option," Wight said.
As for the benefits of home education as opposed to the traditional schooling system, Wight said first and foremost was the ability to tailor an education to suit the child's needs and abilities.
"Homeschooling also allows more flexibility. If something isn't working, a new direction can be taken promptly. This kind of education also produces enhanced parent-child and sibling relationships," Wight explained.
Benefits such as these have led to an increase in the number of families turning to home education as an option.
According to recent data from the Victorian Registration and Qualifications Authority (VRQA), there were 4,136 students registered for home-schooling in Victoria this year, up from 3,582 in 2014.
However, Dr David Zyngier, a senior lecturer in curriculum and pedagogy at
Monash University
denied suggestions of a boom
, telling
The Educator
the reports were "a beat up".
"There are proportionally about the same number of children being officially homeschooled in Victoria as previous year," Zyngier said.
"Melbourne is the fastest growing city in Australia and our school population continues to grow. Based on 2015 school numbers, the increase of students in home school rises from 0.39% to 0.41% of total enrolments.
"That's hardly what you might call a spike."
Despite this, Wight said the home-schooling community was larger than official figures suggested, explaining some families did not register with authorities because they worried it would expose them to investigations, while others did not see the benefit in registering.