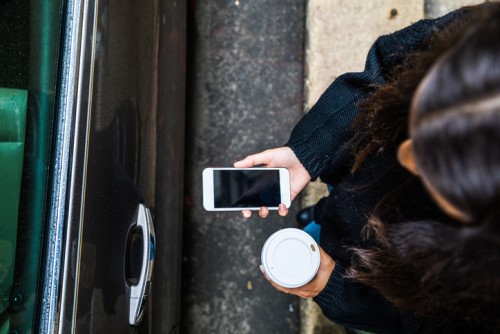 When it comes to how schools can better leverage communications via social media, there are many complicating factors, ranging from the lack of coordination over who oversees the school's PR and marketing matters, to budgeting and time constraints.
A study released by imageseven in 2018 found that 93% of schools consider social media to be important for their school, with 66% of school marketers reporting having used social media in their marketing for over four years.
However, it also found that the breakneck speed at which digital communications are shaping schools' communications are leaving Australian principals woefully unprepared to confront the challenges of an increasingly competitive school environment.
According to Charlie Maughan, imageseven's account manager – who is also the host of the SMC: school marketing communications podcast – principals should be arming themselves with knowledge and skills about social media and how it works in a school marketing context.
"School marketers and principals are tasked with protecting, in some cases, centuries of history," Maughan told The Educator.
"So, when our attention turns specifically to social media, it is no surprise that school marketers are wary of this relatively new and fast-changing environment."
Maughan said that in 2018, imageseven observed that only 3% of respondents actively engaged and promoted their school's presence on a new social network.
"It would not have helped to ease their concerns when we saw this month's large-scale global Facebook outage," he said.
However, Maughan noted, despite #facebookdown, social media isn't going away any time soon.
"As the demographics of prospective parents continually evolves, so too, does the way in which schools are required to communicate with their audience," he said.
"It is therefore vitally important that school leaders educate themselves in this environment."
Don't get left behind
Maughan said that as their bolder competitor schools leverage social media to build bigger and stronger online communities, school leaders and marketers face the very real risk of being left behind.
"With over 470 schools taking part in the Survey last year, we know that schools are at least aware of this landscape, even if they feel unequipped to grasp and deliver a comprehensive social media strategy," Maughan said.
"We are seeing more schools allocate budget specifically toward social media or in some cases, employing additional staff to solely manage social media. This is a trend that will be interesting to measure again in 2019."
Maughan said the 2018 survey revealed that school marketers want to increase their use of social media and also want to find out more about different social media platforms.
However, Maughan pointed out that school marketers are exceptionally time poor, with 60% of respondents in 2018 citing a lack of time as their major frustration when it comes to social media.
"It is vital that schools adopt a strategic approach when it comes to their use of social media," he said.
"This means auditing their individual school community to determine which platform might be the most effective, then subsequently building out a plan of what that their engagement is going to look like."
Maughan said some of the best examples of recent school marketing advertising imageseven have seen are from the 2018 InspirED Awards.
"However, for social media specifically [as the name suggests], it is designed to facilitate social interaction and engagements. The very best schools are actively trying to build strong and vibrant communities," he said.
"They are posting regularly, replying to comments, running competitions and sharing behind the scenes content which ultimately attracts their wider community to be involved and inspired to share and promote across their own social networks."