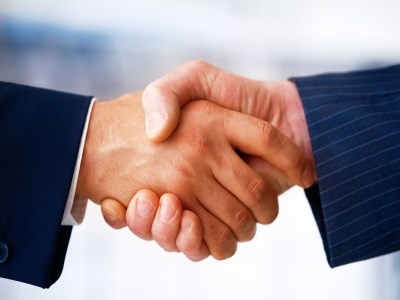 The
Educational Opportunity in Australia 2015
report
, released by the Mitchell Institute yesterday, revealed large equity gaps in Australia's education system with around a quarter of students dropping out of school before Year 12.
The study found roughly a quarter of students are falling behind from their early school years, suggesting a greater focus on early intervention is needed to combat this problem.
Dr Sara Glover, director of the Mitchell Institute, told
The Educator
that the education system should be "redesigned" to hone in on the skills students will need to thrive at school as well as beyond.
"We need to redesign our education system to better support students at their points of need, and equip them with the skills and capabilities to thrive in and beyond schools; skills like creativity, problem-solving and communication," Glover said.
"Schools can't do it alone, nor should they be expected to. We also need to make it easier for schools to collaborate and partner with other schools, families, communities and businesses."
The Smith Family CEO, Dr Lisa O'Brien, agrees. O'Brien told
The Educator
that the broader community must be actively involved if the big issues are to be addressed.
"It's not the responsibility of schools alone to take on the task of improving educational outcomes," O'Brien said, adding that principals must consider the complex issues that contribute to disengagement from learning and poor outcomes.
The report's lead author, professor Stephen Lamb, told
The Educator
that principals can use the data to gain a better understanding of the main 'risk points' and how they can better target support.
"What the report might help principals do is get a better understanding of how this plays out across all of the stages of learning and development, from early childhood through to early adulthood," Lamb said, adding the report also included student experiences that could help principals "re-think or confirm what they are currently doing".
The release of the
Educational Opportunity in Australia 2015
report
coincides with
Gonski Week
, during which public school advocate groups are campaigning for the Federal Government to commit to the full six years of the Gonski funding model.
Lamb said that while more work needs to be done on a school level, Gonski funding can alleviate some of the pressure under-resourced schools are feeling.
"Schools can do very little to address the problems outlined in the report unless they have the resources to do so. The Gonski review gave an estimate of what that might look like in aggregate terms," Lamb explained.
"It is important for disadvantaged schools to receive the sorts of funding needed to help them implement the types of programs likely to make a difference. So, substantially more money, in an on-going way, is needed to help solve the problems currently faced."
However, Lamb cautioned that while school funding was important, it was only part of a broader solution.
"We also need better knowledge about the sorts of quality, effective programs that work. Schools need to share their knowledge about the types of quality programs that work," he said.
"This would help target resources better, and help schools identify how best to use the additional resources".
O'Brien said initiatives such as
School Community Hubs
are a good place for principals to start if they want to provide a governance and accountability structure for "effective collaboration with community, business, philanthropic and local government sectors."
"They are responsive to the local needs of the school community, leverage new and existing resources and are a platform for targeted and coordinated activities and services that increase student and family engagement in schools and improve student learning outcomes," O'Brien said.