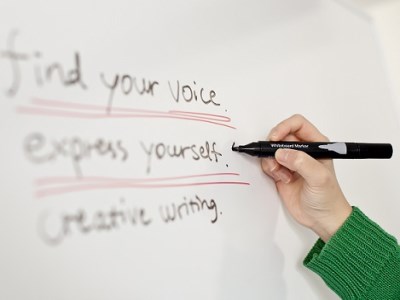 The release of the preliminary NAPLAN results in December sparked further debate about just how much progress Australia is really making in the critical disciplines of literacy and numeracy.
Despite the efforts of both students and teachers as well as record levels of government funding in literacy and numeracy, there has been no significant improvement in results last year.
Some principals have even
warned
that moving NAPLAN online will cause struggling students to fall even further behind. A particular group identified in this context were those who excel at creative writing.
Now, with 10% of the nation's schools set to move online this year, there are concerns that this issue has not been adequately addressed, and that the scores will continue to stagnate, or worse, slide.
Seven Steps to Writing Success
– a teaching and learning resource touted as "the building blocks to great writing" – has shown to raise NAPLAN data by 1-3 levels within a single year.
The company's publishing and content manager, Sarah Bakker, told
The Educator
that one of the biggest issues is that students' touch typing skills are often fairly limited – especially in Primary – and that NAPLAN's move online will have a negative impact on their writing scores.
"One of the fundamental principles of the Seven Steps program is that it is essential to separate the creative side of writing [ideas and expression] from the functional side of writing, such as spelling and grammar, in order to boost students' creativity," she explained.
"NAPLAN's move to online tests will mean that students have an additional functional hurdle to contend with which will distract them from the creative aspects of writing on which they are being marked."
Bakker said it was interesting to note that a decision has be made that Year 3 students will continue to complete their writing tasks using pen and paper due to concerns about their keyboard skills.
"Given that even professional authors experienced a lag in creativity when adjusting to the transition from pen and paper to digital methods, there is no doubt that it will have an even bigger impact on students of all ages," she said.
Research by ACARA has found that four separate and independent automated essay scoring systems were able to mark NAPLAN persuasive writing tasks as reliably as human markers.
Bakker said this is cause for teachers to be concerned
.
"Relying on computers to mark multiple-choice-style questions is one thing, but when it comes to creative writing it is a huge concern," she said.
"According to NAPLAN, everything in 2017 will be double-marked by both the computer and humans to identify and fix any discrepancies."
However, she said that going forward, only a selection of essays will be marked by humans and the results will be used to train the auto-scoring machines.
ACARA are convinced that the $25m online NAPLAN platform developed by Education Services Australia (ESA) is capable of doing an even better job than teachers by eliminating inconsistencies in marking.
Bakker pointed out that while that may be true, the downside is that this may come at the expense of the accurate assessment of the more sophisticated aspects of creative writing such as irony, wit, humour, pathos and inferred meaning which are very difficult, if not impossible, for a computer to detect.
"The Seven Steps program also strives to banish formulaic writing, particularly the 'persuasive formula' which flattens out students' writing and makes the work of a gifted grade 9 student sound exactly the same as a struggling grade 3 student," she explained.
"A move to computerised marking will no doubt encourage the continued use of such formulas in an effort to 'teach to the test'."
Bakker said "another major consideration" was that not all students have access to the same technology.
"In many schools there are not enough laptops for every student or laptops may have been replaced by iPads or other devices which do not lend themselves to the creation of extended pieces of writing," she said.
Bakker said that while there are "back-up plans" for schools with low-connectivity and remote institutions, delivering an online test simultaneously to multiple classes across all Australian schools within the next few years would be a major accomplishment.
"You only have to look at the recent online census, which experience­d a 40-hour outage, to see the issues teachers may face in coming years," she said.
Related stories
:
NAPLAN results hold steady
Principals urge govt to rethink NAPLAN
War of words erupt over NAPLAN