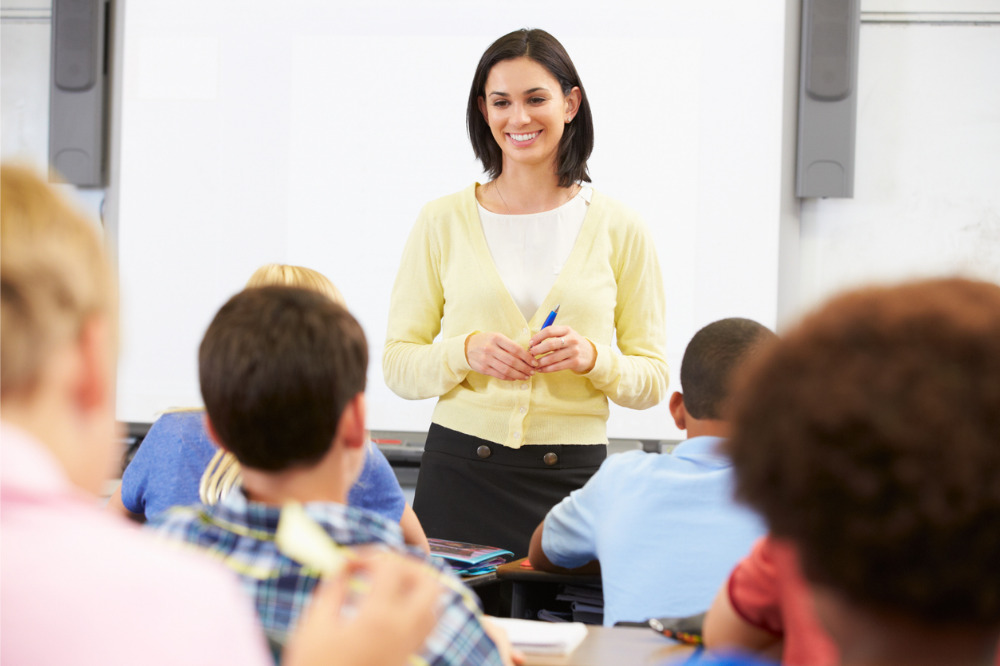 Today, October 29, marks World Teachers' Day, celebrating educators who have braved a global pandemic for the noble cause of enriching the lives and futures of young people everywhere.
While studies have shown greater respect of the profession from parents since the outbreak of the COVID-19 pandemic in 2020, a new report has found that a staggering 87% of teachers are considering leaving the profession.
The survey of 571 teachers conducted in July 2021 found that in addition to a vast majority of educators considering a career change, 75% feel stressed by their work, 82% struggle with work-life balance and one in three (36%) are not satisfied in their job.
Excessive workloads and low renumeration were also noted, with one in four educators (26%) working at least six days a week and almost half (49%) dissatisfied with their pay.
'Put teachers at the heart of education recovery'
The Australian Education Union (AEU) is calling for greater respect, recognition and reward for public school teachers, who have bore the brunt of shortfalls in funding, staffing and other critical resources during, and before, the pandemic.
Preliminary results of the AEU's 2021 State of our Schools survey found more than 80% of teachers agree that wellbeing and morale has declined over the past 18 months; 67% report significant workload increases due to the pandemic; and 55% say their public school is under-resourced.
"These results demonstrate the urgent need for fair and proper funding for public schools from both the Federal and the state governments," AEU federal president Correna Haythorpe said.
"Increased investment would mean more teachers, reduced workloads and smaller class sizes, as well as greater individual attention for students and more support for students with additional needs."
Haythorpe said proper funding is needed "now more than ever" to ensure that teachers are well equipped with key resources to lead the COVID rebuilding efforts in the education sector.
"The AEU is calling on all political parties to commit to funding every public school to a minimum of 100 per cent of the Schooling Resource Standard and provide capital works funding to ensure public schools have the facilities required to meet growing enrolments ahead of the next Federal election."
'Teachers showing themselves to be masters of adaption'
Australian Heads of Independent Schools Australia (AHISA) CEO, Beth Blackwood, said that as Australia re-opens, and schools seek to minimise the risk of COVID infection for their staff, students and families, teachers are "once again showing themselves to be masters of adaptation".
"Through remote learning, families have gained a greater understanding of and appreciation for the work of teachers," Blackwood said.
"We now have the opportunity to build on that with a national campaign to promote teaching as a profession."
Blackwood said a joint initiative by the federal and state and territory governments – coordinated through the Education Ministers Meeting – would count as "a huge vote of thanks to teachers and be a very welcome acknowledgement of the important contribution teachers make to our nation's future."
The secret life of teachers
In a campaign launched earlier this month with the Public Education Foundation, Teachers Mutual Bank invited teachers to reveal their deepest secrets working in the word's noblest profession.
The Secret Life of Teachers campaign has aimed to show the human side of what it takes to be a teacher, particularly during the challenges of the past 12 months.
"Australian teachers have gone above and beyond to educate our children during the COVID-19 pandemic. In what felt like a blink of an eye, they have performed virtual acrobatics to vastly change the way they teach our children – masking troubling times with a reassuring smile," Teachers Mutual Bank CEO, Steve James, said.
"This campaign was our way of shining the spotlight on them, asking them to share their 'secrets' to being so consistently impressive despite the challenges that have come their way. Their 'secrets' been a great insight into the human side to teaching."
Just one of many selfless secrets shared so far came from Jack in Sydney:
"I once came straight from a sleepless night in the hospital with my sick child to go to my last lesson with my Year 12 class before the HSC. I dropped my daughter off with her grandparents on the way to school and made it just in time for roll call. I had a power nap in the storeroom at lunchtime."
On the lighter side, Jo from NSW confessed that she struggles to stifle her own laughter at the funny and innocently inappropriate things her students can sometimes say in the middle of class. While Jess, also from NSW confessed to secretly doing cross stitch while she waited on Zoom for her students to log in for roll call.