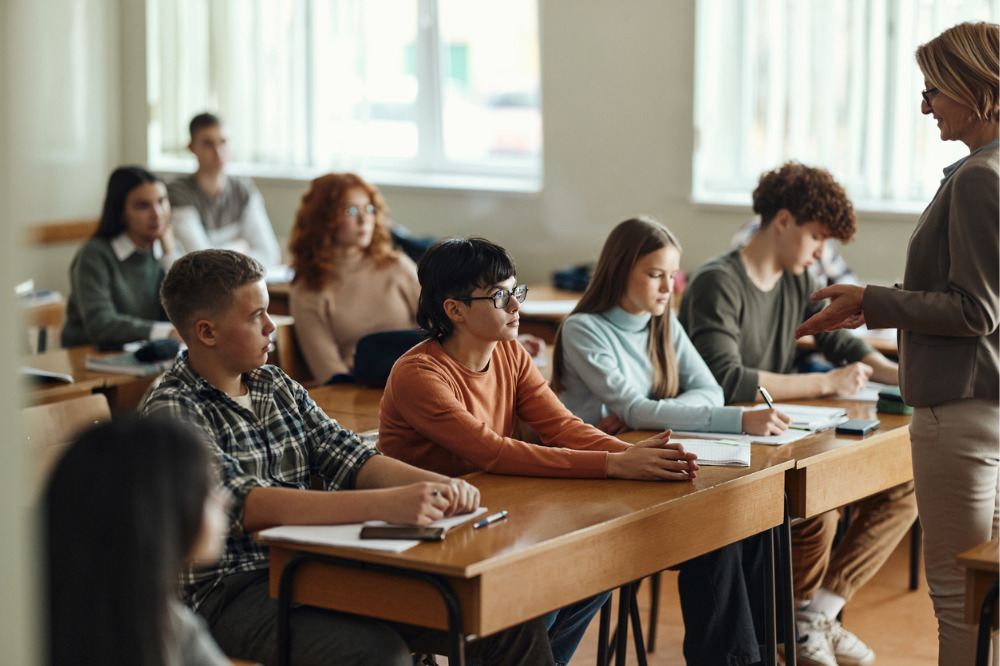 Australian year 4 students' literacy levels have remained steady during the COVID-19 pandemic, according to an international study.
The Progress in International Reading Literacy Study (PIRLS) 2021 report measured the reading literacy of more than 400,000 students from 57 participating countries and 8 benchmarking entities, including a nationally representative sample of 5,487 Australian year 4 students from 281 primary schools.
ACER – which manages the implementation and reporting of PIRLS within Australia – found that Australia's average score of 540 points in PIRLS 2021 was statistically similar to the average score in PIRLS 2016 (544 points) and remains higher than the average score for 2011 (527 points).
The gender gap in reading achievement favouring girls persisted in PIRLS 2021, according to the research. Girls had higher reading achievement than boys in 51 of the 57 PIRLS 2021 countries, with an average difference of 19 points.
Australia was one of 38 comparable countries where girls performed better than boys, with 77% of Australian boys and 84% of Australian girls meeting or exceeding the PIRLS Intermediate benchmark (the Australian proficient standard).
Across the board, student achievement since 2016 was stable in every Australian state and territory except Victoria, where the average score fell 14 points but still managed to pull ahead of all other jurisdictions except the ACT.
"Victorian students spent the longest periods of time in remote learning during the pandemic and had only recently returned to face-to-face learning at the time of the 2021 PIRLS assessment," PIRLS national project manager for Australia, Kylie Hillman, told The Educator.
"Encouragingly, the reading results for this cohort of Victorian students when they took NAPLAN in 2022 were similar to the results for the previous cohort of year 5 students in 2021."
Another positive finding from the report, said Hillman, was students' literacy progress in the ACT, where the proportion of students performing below the Low benchmark fell from 7% to 3% in 2021.
"This puts the ACT on par with the two highest performing countries, Singapore and Hong Kong, who have developed systematic approaches to identifying student needs and providing appropriate support," Hillman said.
Pointing to the broader study, Hillman said it is also encouraging that there is no longer a difference in students' reading achievement based on the language they speak at home, following higher reading scores among students from English speaking backgrounds in PIRLS 2011 and PIRLS 2016.
"NAPLAN reading results for these groups have already crossed over, with students from language backgrounds other than English (LBOTE) now outperforming students from English speaking backgrounds at Year 3 and Year 5," she said.
"So, it remains to be seen whether the PIRLS 2026 results will reflect this trend. In the meantime, we can investigate what we can learn from teaching LBOTE students that can be used to support students from English speaking backgrounds who find reading challenging."
Looking ahead, Hillman said further work is also needed to address the equity gap in Australia's disadvantaged communities, pointing out that large achievement gaps based on First Nations background, school location or socioeconomic status observed in 2011 and 2016 have still not closed.
"Every child deserves the chance to become a competent reader. Students in year 4 are at a key transition point in their schooling, moving from 'learning to read' to 'reading to learn'," she said.
"Support for students who find reading challenging is essential to prevent them falling behind in other learning areas, as more of their schooling draws on their reading skills."
Pandemic pushed teachers to the brink
Results from the PIRLS teacher questionnaires also revealed a decline in Australian teachers' job satisfaction.
Almost half (49%) of the Australian students in PIRLS 2021 were taught by teachers who were very satisfied with their profession, down from 58% in 2016, while 10% of students were taught by teachers who were less than satisfied with their profession – an 8-percentage point increase since 2016.
Hillman said while PIRLS doesn't address why teachers reported lower job satisfaction, data shows 65% of Year 4 students were in classrooms that, according to their teachers, faced some limitations to teaching due to students not being ready to learn.
"Some examples of this include students who might be uninterested, tired, disruptive or requiring extra support in reading – and 6% were in classrooms in which teaching was limited a lot," she said.
"We also know from the 2018 Teaching and Learning International Survey that the greatest sources of stress reported by Australian primary teachers were having too much administrative work, keeping up with changing requirements and having too much lesson preparation."
Hillman said these responses were similar to those for lower secondary teachers, where lower job satisfaction was reported among teachers with more sources of stress.
"So, we can expect a similar relationship between stress and job satisfaction for primary teachers. And I think we can safely assume that teachers' sources of stress increased during the pandemic."