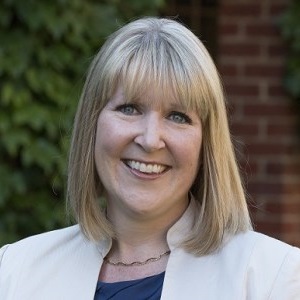 Melbourne's Toorak College already has a reputation for being a dynamic and forward-thinking place of learning, but its new principal aims to amplify the school's success even further.
At 36 years of age, Kristy Kendall is one of the youngest – if not the youngest – principals in Victoria. However, she sees age as no barrier to taking on a role that is increasingly viewed as one of the toughest that society has to offer.
Two weeks ago, Kristy Kendall became principal at Toorak College after serving as the head of Edrington at Haileybury's Berwick Campus for 15 years.
In her new role she hopes to draw from her experience in a "diverse and progressive" school to amplify the already great work being done at the school she now heads.
"Haileybury never saw age as a barrier and always valued qualities like hard work and vision, so it's been natural for me to take on bigger roles as my career progressed," she told
The Educator
.
Her early impressions are insightful. Kendall said she quickly recognised the school is "a united community" where students "truly believe they can do anything".
Transition of school cultures
Moving from one school culture to another has been more of an exciting experience for Kendall than a daunting one. She explained how her upbringing in the Mornington Peninsula had instilled the values she has carried with her through her career.
"I grew up in the Mornington Peninsula, and I've always observed a kind of gusto and can-do attitude among the students here. The students and staff I'm surrounded by here embody the spirit and character I've loved about this area," she said.
"I've come from a diverse, progressive and enormous school, and this means that my experience and the things I've had to deal with have often been complicated."
Kendall said in her previous role she had seen "all kinds of extremes" – something that has hardened her to the potential challenges of her new role.
"To be able to come to a community school that is experiencing excellence in a lot of areas is an exciting transition. It's fabulous to learn about another environment that is functioning at such a high level, and in a way it's like going back to being a learner," she said.
Toorak 'a leader' in STEM education
When it comes to motivating students' interest and performance in STEM education, Kendall is as driven as they come. She said that while many schools claim to value STEM and "do a lot of talking", Toorak is actively providing hands-on upskilling from prep to Year 12.
"Toorak is a true believer in STEM education. We've got a digi-zone in which all of our students from prep to Year 12 actually practice innovation, creation and problem-solving, so we're really ahead of the market and putting what we say into practice," she explained.
"I want girls to dream up their futures and start making their own rules. I think this is exactly the sort of environment that encourages and fosters that kind of thinking in young women, which is what I'm about myself."
She added that education was "not just about learning content in books".
"You could Google anything you want to know in a second, but teaching in education has changed. It's about building independent thinking and having the confidence to dream up something and move forward with that vision," she said.
"Our digi-zone does that really well, so it's an exciting opportunity to tell other places about the great things we're doing for STEM at our school."
Principals must be seen as experts in their field
Kendall said the lack of recognition of principals as experts in their field was an overlooked factor that continued to create friction in school communities.
"The more you openly we communicate, and the more communities see educators and principals as experts, the less that back-and-forth conversation will go," she said.
"Everyone has a field of expertise but for educators that's not valued enough by the wider community. Parents should recognise that teachers and principals are the experts in their field and have one of the most important jobs in the world."