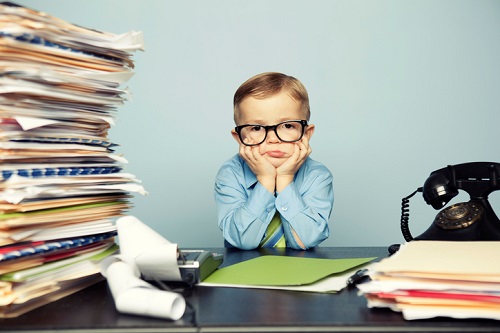 Studies show that 65% of today's school children will graduate into jobs that don't currently exist, presenting several important challenges for schools.
Among these challenges are how educators can build courses and learner-led programs that deliver the skills required to do these jobs, and ensuring schools' digital resources keep up with the pace of rapid technological change.
Mark Yaxley, who was recently appointed regional director ANZ of D2L, a global learning technology leader, said one way schools can navigate these challenges is to ensure that "education training is made accessible to everyone at any stage or walk of life".
"To do this, our focus is to empower educators' adoption of pedagogies to engage learners in the ways learners want to learn, building education so there are no barriers to progression," he said.
Yaxley said the organisation is "driven by learner needs and building modern learning experiences to deliver results in engagement, outcomes, and retention".
"Lifelong learning starts from kindergarten and transitions through to every person's career, whether it is critical engagement in the early years, heading back to university later in life, or ongoing professional development within the workforce," he said.
"In doing so, learning becomes more than just an institutional practice; it evolves into a pattern of behavior, a way of life, enriching the individual, their family, and the community at large."
Yaxley said the adoption of lifelong learning is especially critical.
"We know that 65% of today's school children are expected to graduate into jobs that do not exist today, and automation will drive 375 million workers to switch occupational categories by 2030," he said.
Indeed, how to prepare students to meet this challenge once they leave school has been a strong focus of principals, communities and education policymakers.
A recent study by the Foundation for Young Australians (FYA) revealed the top four factors that can accelerate the transition from full-time education to full-time work.
They are: enterprise skills; being able to undertake relevant paid work experience; finding paid employment in a sector which is growing; and an optimistic mindset.'
FYA CEO, Jan Owen, said the Foundation's 'New Work Order' reports highlight the transformational changes affecting the way Australians work and live.
"Technological advancement and global trends are changing the nature of work, the structure of economies, and the types of skills needed by labour forces across the world," Owen said.
"The average transition time from education to work is now 4.7 years compared to 1 year in 1986. We wanted to look more deeply into this period and what young people could do during this time to accelerate their transition to full-time work."
However, according to the Skilling Australia Foundation (SAF), success can also depend on the kind of full-time education students choose to take.
A report by the SAF found that in comparison with university undergraduate programs, vocational education usually provides students with a faster, more cost-effective pathway to complete a qualification and enter the workforce
Nick Wyman, SAF CEO, told The Educator that principals and career advisers should read the report and reconsider the type of advice they are giving to students.
"We hope that principals make a greater effort to understand the employment prospects which can be accessed through vocational pathways and VET study," Wyman said.
"The reality is, not all of us are academically inclined, but this emphasis on ATAR's and the 'university or bust' mentality is causing a lot of undue stress on young people."