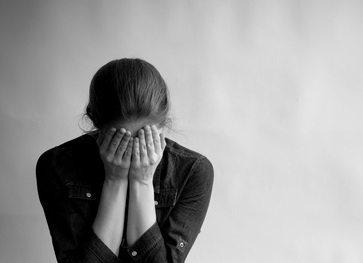 According to reports, approximately one in four Year 4 to Year 9 Australian students (27%) reported being bullied every few weeks or more often.
This issue has been made more complicated by cyberbullying, which has allowed the offenders to hide behind anonymity, increasing feelings of anxiety and helplessness among their victims.
While schools take this issue seriously, most web filter and firewall tools are difficult for anyone outside the ICT sector to use – and often, there is not enough information on what students are searching for and commenting online.
One ed-tech start-up, Saasyan Assure, is helping to overcome this, allowing teachers to subscribe to alerts and be notified when students perform inappropriate online searches or engage in cyberbullying behaviour using social media.
Mitigating risk for schools
Since 2016, prestigious schools Australia-wide have been using Saasyan Assure, and at some of these schools, lives have been saved as a result of early-intervention with students who were at real risk of self-harm.
"Saasyan Assure is designed for ease of use by teachers, pastoral care teams and other school employees," the company's founder and managing director, Greg Margossian, told The Educator.
"Our reports quickly and simply display what websites students are accessing, the searches they are performing, and provides online activity rating reports and visualisations to help busy educators quickly spot issues and identify students who are at risk."
Saaysan Assure also provides cohort comparisons and even performs time to school period mapping, making it even easier to drill down to the required time period.
Margossian said the pastoral care function built into Saasyan Assure allows schools to act before an incident takes place, halting damage – and thus saving lives.
"It continuously scans searches performed by students, the videos accessed, the websites accessed, the chat messages sent and received on popular social media platforms," he said.
"This information is then passed through its classification engine which uses a combination of AI and phonetic/fuzzy matching against a keywords database."
Margossian added that any activity that's flagged will be stored in the system for investigative reporting.
"Moreover, pastoral care staff can subscribe to alerts to get notified when students attempt to access inappropriate websites and videos, use potentially dangerous search keywords, or are involved in negative social media activity," he explained.
Saving time and money
On Tuesday, Amazon Web Services' (AWS) global EdStart program enabled Saasyan Assure to be hosted on its platform, a benefit that Margossian said allows the service to focus on developing software without worrying about the underlying infrastructure and uptime.
"Without AWS, we would have had to invest at least half an FTE to handle all the integration and maintenance work we would have had to do on the infrastructure level," Margossian said.
"AWS also gives us the ability to automatically scale our services to cater for additional demand from schools and make our solutions available in other geographies without having to go through the process of cloud provider selection and validation."
Margossian added that AWS makes a "wealth of platform type services available at our fingertips".
"This enables us to test different ideas which are dependent on third party software services without having to go figure out how to install and tune these pieces of software ourselves," Margossian said.
"This saves us a lot of time and money, allows us to iterate quickly, fail cheaply and deliver better value to our clients."
'Giving schools actionable insights'
Margossian said schools can start getting "actionable insights" into student web behaviour in less than two hours.
"It is also completely elastic and does not require any physical devices to be installed on-premise. The data that is captured is kept online for the entire school year facilitating on-demand reporting and visualisation," he said.
Another unique attribute of Saasyan Assure, Margossian pointed out, is that it is not an "in-band solution".
"Web traffic does not get routed through our system like with other solutions," he explained.
Instead, the services relies on logs and deep API integration with the enterprise-grade firewalls Saasyan Assure supports for all of its functions.
"As a result, Saasyan Assure does not introduce another point of failure and another hop which may constitute a bottleneck," he said.