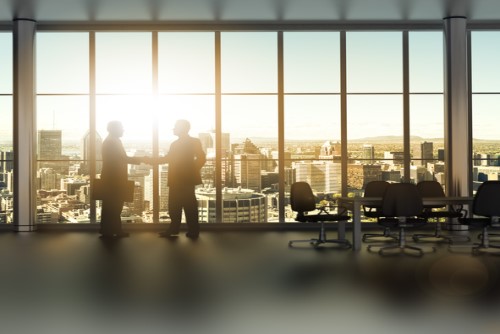 A new collaboration between Catholic Education Western Australia (CEWA) and Microsoft will provide cloud-based technology education for 80,000 students and 15,000 staff in more than 160 schools across Western Australia.
The LEADing Lights initiative customises Microsoft's latest technology for the CEWA community by connecting Office 365, Dynamics 365, and the ClanEd learning platform for the first time.
Aidan McCarthy, CEWA's head of digital transformation, said "deep decision-making" underpins the platform and how it is being utilised in schools.
"When we think about the well-being of kids, this well-being also includes 21st century skills in terms of how to use cloud resources, how to share, collaborate, who they're talking to and how they manage the interactions they have," he told The Educator.
"So through having a fully integrated platform, LEADing Lights gives students a whole range of capabilities in a managed environment. This then provides the workforce and social skills they'll need once they leave school."
McCarthy said CEWA has also been working with Microsoft on integrating LinkedIn with its school system for the purpose of helping students better understand the expectations of the workforce they'll enter once they leave school.
"Part of the reason for that is around helping students not only celebrate the great things they do within their lives at school, but preparing them for their digital presence – not only in the context of work but in a personal way, for their own growth," he said.
Principals as digital literacy leaders
McCarthy said CEWA is helping both principals and teachers across its school system improve their digital literacy.
"We are currently working with LinkedIn, particularly around their learning modules, and we have a full [technology] leadership program for all of our school principals," he said.
"Recently, we engaged a Finnish-based company called ClanEd that not only assists our virtual school program but is where all of our curriculum, professional development and training occur for teachers and school leaders."
McCarthy said that one of the key areas of the LEADing Lights program has been looking at the overall professional development needed required across the CEWA school system.
"We've been working with Microsoft Research which is doing the full telemetry of our systems. This means that we're now able to see exactly who is collaborating, where they're collaborating and how often," he said.
"Principals are using this resource to collaborate within their schools and improve their practice, but we're also finding that principals in rural areas are adopting this resource more readily, and in greater numbers, than principals in major metropolitan areas."
McCarthy said the LEADing Lights initiative has been strongly focused on improving equity and ensuring that school leaders can access as much data as possible.
"In a large state like Western Australia, it shouldn't matter where you are but that the opportunities for learning are equitable – and that has been a big focus of this initiative," McCarthy said.
"We're also aware that the proliferation of apps, which are cloud-based, means that the data they collect is sitting in repositories all over the word. This makes deep decision-making difficult."
McCarthy said having "a core integrated system" that provides schools with a large percentage of student data can help principals get a better grasp of what is happening in their schools and improve teaching and learning.
"We're working with numerous vendors who collect data through their applications, and looking at not only giving them our data, but getting some of that data back so we can effectively make decisions as well," McCarthy said.
Related stories: