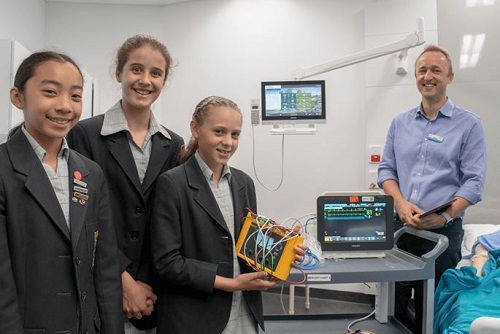 Technological innovations have contributed greatly towards the 24/7 nature of learning, allowing more opportunities for students to engage with tutors and other educational resources before and after school hours.
However, for schools, technology can be a two-edged sword. Depending on the strength or weakness of a school's ICT network, the provision of teaching and learning can either be a very fast and effective – or a very slow and frustrating – experience.
In 2015, Henley High School, located in South Australia, began looking for a way to modernise its ICT framework so students and staff could access apps and data storage remotely, thus streamlining the way things were already being done.
For the school's executive team, the overarching aim was to provide a virtual application publishing solution for up to 25 concurrent users at any given time, with all the features being available on any mobile device in the school.
In one fell swoop, this would provide flexible mobile-ready virtual learning workspaces, consolidate the school's ICT infrastructure and simplify how everything was secured, scaled and maintained.
However, they did not have the budget or staff time to install or run an expensive or confusing solution. After all, the school has more than 1,400 students, including 75 international students and 25 with learning difficulties.
Following its implementation of Parallels Remote Application Server (RAS), the school's staff have been able to access documents and programs from anywhere, at any time. On top of the benefits to productivity, this was all achieved within the school's budget.
Andrew Dodd, IT manager at Henley High School, said Parallels has allowed staff to work more efficiently from offsite.
"Where previously staff would have to copy files back and forth between portable media, now staff are able to login directly using the Parallels RAS application and gain direct access to what they are working on," Dodd told The Educator.
Dodd said that as a result of implementing the application, Henley High School has gained work efficiencies for its staff, who are now able to work remotely and securely on their files store locally on the school's system.
"From an network administrator's point of view, having Parallels RAS installed has enabled off site technical support highly secure access to our onsite resources," he said.
"This enables a quick turnaround time for remote support. With staff being able to access their work remotely, this has enabled teachers and other staff to gain efficiencies in being able to access their work stored onsite."