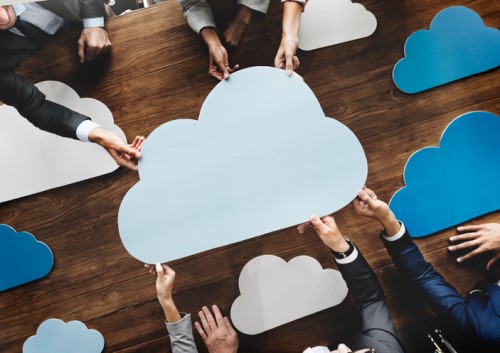 This year, the Federal Government announced that more teachers with STEM backgrounds would be placed in secondary schools to increase interest and adoption of those subjects and the careers that flow from them.
Research shows that exposure to technology in school helps promote STEM careers, which will are expected to be a major pillar of the 21st century economy.
On Monday, Nutanix, a global leader in cloud software, announced the increased adoption of its Enterprise Cloud OS among schools and other educational establishments across Australia.
Nutanix aims to free up human and IT resources to allow development of more digital learning tools for students. Currently, 13 schools and colleges, particularly in Canberra, are embracing cloud technologies to provide students with a modern digital learning experience.
With the additional resources available, Canberra Girls Grammar School (CGGS) has been able to introduce popular online games like Minecraft as part of its curricula to stimulate how students learn about religion. The school expects other subjects to follow soon.
"Our creativity in how we educate students has dramatically evolved," Eric Roussel, director of ICT integration and eLearning at CGGS, said.
"We have about 3,000 simultaneous connections logging onto our systems but only five people in the IT team. It's imperative that our IT environment is simple and scalable so that our focus stays on improving education. Nutanix helps us do that."
Roussel said that prior to taking Nutanix on board, even simple processes like starting up a computer took 10 minutes or more due to poor IT performance.
Now, students can access the school's digital platforms both in school and from home in seconds, while the IT team continues to explore more 'self-paced' learning initiatives as well as potentially creating wireless classrooms, where students can use a range of devices to further enhance their experience.
At Radford College, the software is providing the school with "a consistent, but easily adaptable" IT environment to its faculties.
Carl Flanagan, IT operations manager, said this means any digital service the IT team creates can go further.
"We're now looking at how we can leverage Nutanix and virtual desktop infrastructure (VDI) for creating media labs and image and video processing capabilities," Flanagan, said.
"Nutanix creates a simple, consistent environment to enable us to do that and because it works with any device, all students can benefit."
The software has also helped Radford reduce its carbon footprint. The new IT environment takes up just 5% of the physical space of its predecessor, reducing power consumption and IT energy costs by two thirds and freeing up space for the school.
'A better learning experience for students'
Nutanix partnered with Qirx in Canberra for all deployments in the region due to its experience in primary and secondary education and existing relationships with many of the schools.
"Schools are realising the need to innovate and start adopting cloud services to provide the stimulus and eLearning tools modern children require and expect." Neville Vincent, Vice President, ANZ, ASEAN & India at Nutanix said.
"Parents want to see schools using the latest technology to enhance their children's education and prepare them for a digital future. That's what we provide. Operationally, schools are similar to medium-to-large businesses, but with less IT resources."
As a result, says Vincent, many children are missing out on more creative learning and improved education, as schools are forced to focus on keeping the basic IT facilities running.
"Enterprise cloud prevents that from happening and maximises the limited resources schools often have, clearing the path for a better learning experience for students," he said.