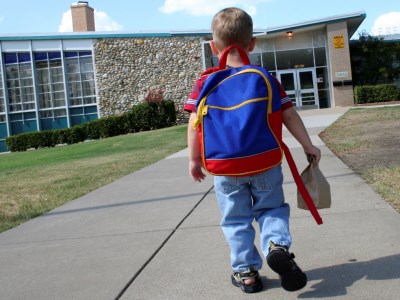 For some students, the first day back at school can be traumatising. Children who suffer from first-day-back anxiety often disassociate from their peers and their learning. This puts pressure not just on the student but also on teachers and parents.
Some common examples of student anxiety include worrying about whether they will be able to meet the demands and expectations of school work, getting to know a new teacher and being accepted by other students.
Susan Spence is professor emeritus at the Australian Institute of Suicide Research and Prevention.
Drawing from her research, Spence told
The Educator
how schools and parents can make the back-to-school experience a more enjoyable one for these students.
"If it is a new school then make sure that students have visited the school and know their way around [with a visit before school starts] and know where their classroom, toilets and other facilities are," Spence said
She added that it was also important for parents to talk about the positive aspects of school and what there is to look forward to.
While there are a multitude of reasons students might feel anxious returning to school, separation anxiety disorder is perhaps one of the most distressing for students.
In August last year, the Department of Health's second survey into the Mental Health of Children and Adolescents found that five per cent of 4-11 year olds had experienced separation anxiety disorder in the past 12 months.
According to the report, separation anxiety disorder is the most common mental disorder experienced in the primary school age bracket.
It's also the earliest mental health disorder to be diagnosed in children, according to clinical psychologist Emily Cale who helps administer Macquarie University's Cool Kids anxiety intervention program.
"The mean age for separation anxiety to be detected is around five or six years of age," she told
The Sydney Morning Herald
.
"Generalised and social anxiety is more like 10, 11 and 12 years old."
Spence is also a founder of Beyond Blue program BRAVE – a free online program that teaches children to identify signs of being anxious and to know when they need to use some coping strategies.
She said there was usually an increase in enrolments in BRAVE when children returned to school.
"Children can worry about all sorts of things relating to school. Usually this settles down for most children after a few days, but it can continue for others.
However, she added that it is sometimes hard to distinguish good parent support from being over-involved and encouraging the worries.
"If the young person is worrying and asking for reassurance, respond in a calm way but don't get too involved in discussing the worries," she said.
"If possible, parents should arrange for their child to meet up in advance with another new student in their class if they don't already know other students."