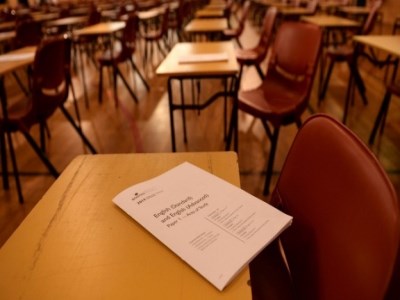 In this week's top story, the Federal Government
announced a crackdown
on universities which enrol students with Australian Tertiary Admission Rank (ATAR) scores well below the advertised cut off for courses. According to a discussion paper released on Thursday, the Federal Government is expected to make sweeping changes to the way ATAR marks are revealed to students – a move it says will make universities more accountable. Among the proposals is the decision to reveal minimum, median and top ATAR marks for all students who are accepted into a course. At present, universities only advertise one ATAR cut-off as the perceived minimum academic standard of a degree.
In other news, four elite private schools are
being sued
over allegations of systematic sexual abuse by teachers and staff that date back decades. The claims were made by a group of alleged victims who have filed claims against Waverley College, Scots College, De La Salle College and Knox Grammar in the NSW Supreme Court. Sydney lawyer Ross Koffel, who is a former Knox student, told the
ABC
he was approached by a large number of former students following the Royal Commission into child abuse. The schools are accused of failing in their duty of care to look after the students, who allege that they were abused on school grounds or during school activities.
Finally, Malek Fahd – Australia's largest Muslim school with 2,400 students and 30 staff –
faces closure
after an internal review found it had failed to justify ongoing funding by the Commonwealth. The decision follows a Federal Government audit which found governance and financial mismanagement issues at the six schools run by the nation's peak Muslim body, the Australian Federation of Islamic Councils (AFIC). However, AFIC lawyer, Rick Mitry, told
AAP
last week that he was confident the school had money to operate until the end of the year and would not close down any time soon. "It's not the end of the day by any stretch of the imagination," he said, adding parents and students should not be concerned. "The future still looks good."