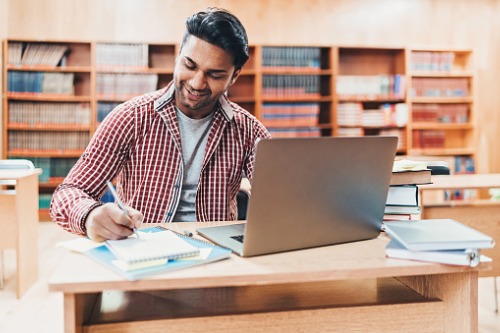 Currently, India is the second-largest source of international students for Australia, behind China, which brought in 152,591 students to Australia last year, or 38.3% of all the international students who enrolled in 2018.
India is currently undergoing a second round of major reforms to its education policy and looking to give the National Education Policy (NEP) 2019 its 'final shape' by the end of October.
The reform seeks to overhaul India's whole education system from pre-school to university and may lead to children starting school from as young as three years old.
In a bid to improve India's overall quality of education, another target NEP 2019 has in mind is the internationalisation of its education – something that Australia has already achieved with education being the country's third largest export.
Already, New Zealand and India are in talks to establish a program, involving the exchange students and even research partnerships, that will solidify the two countries' collaboration.
Australia can benefit as well
Australia should also follow suit to help India out, says Craig Jeffrey, a professor of Development Geography at the University of Melbourne.
Professor Jeffrey, who also serves as director and chief executive officer of Australia-India Institute, shared his thoughts on this in a recent article published in The Conversation.
While Australian schools should not be overly dependent on India to serve as a source of revenues, he says stronger education partnership can ensure that India gets a boost in its quality of education – especially in terms of research output.
Australia is in prime position to offer a helping hand, as a number of its universities score highly in global rankings such as the World University Rankings 2020 which examine an institution's research, knowledge transfer and international outlook.
Last but not the least, Australian schools could also benefit from improved ties with India (commercially speaking).
An example of this can be seen in a recent $62,339 grant by the Australia-India Council that helped the University of New England providing online training to hospital managers in India.
Professor Jeffrey also pointed out that Australia universities should have more partnerships aimed at providing open and distance learning and training Indian teachers.
Bilateral ties between between India and Australia are being strengthened by the Federal Government's draft response to the India Economic Strategy to 2035.
In a 2018 Department of Foreign Affairs and Trade document, the Federal Government outlined a number of responses to its warming ties with India, which include setting up a digital education hub for Indian students and increasing ties between Australian and Indian universities.