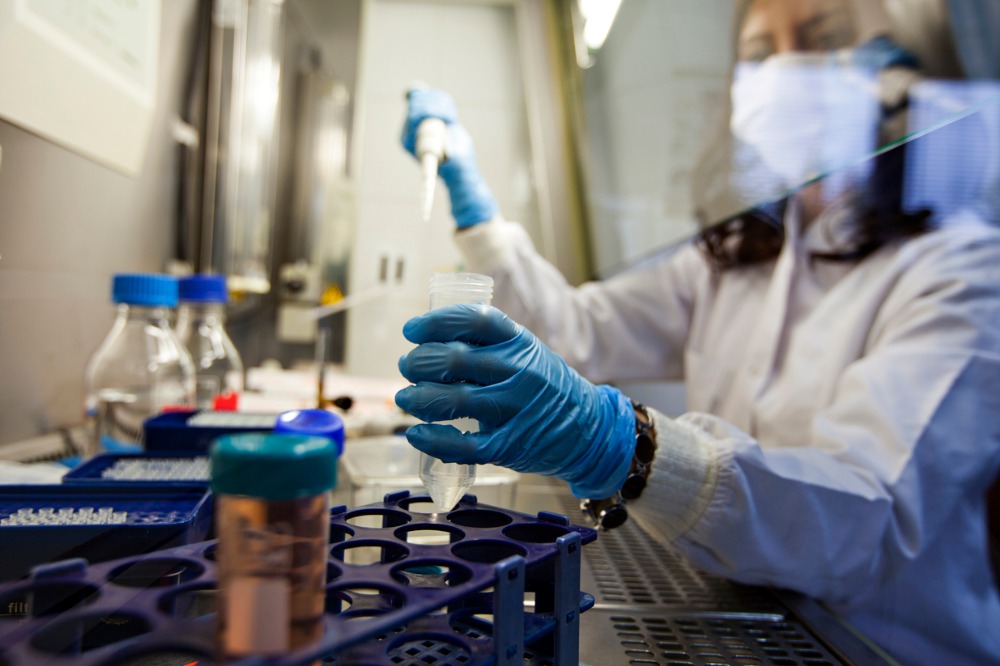 Universities are fast-tracking their research on the novel coronavirus (COVID-19) as confirmed cases in Australia continues to rise.
So far there have been more than 1,700 confirmed cases in Australia. However, Dan Suan, a clinical immunologist and researcher at the Garvan Institute, told SBS News that at the current trajectory there could be 10,000 cases by the end of March.
Recognising the seriousness of the threat, researchers are doubling down on efforts to combat the spread of the virus – and some are receiving a much-needed financial boost to help in their efforts.
Peter Doherty Institute for Infection and Immunity, University of Melbourne's (UniMelb) joint venture with the Royal Melbourne Hospital, is set to receive $4m from the Paul Ramsay Foundation for a two projects.
Half of the grant will go towards the development of a passive vaccine platform which seeks to temporarily protect individuals against COVID-19.
The other $2m will be given to the Australian Partnership for Preparedness Research on Infectious Disease Emergencies Centre of Research Excellence's efforts to develop high-risk communities' responses to COVID-19.
Doherty Institute director, Professor Sharon Lewin, said that the second grant will particularly support Indigenous communities.
UniMelb was among the first institutions to make a breakthrough towards finding a vaccine or cure for COVID-19. On Friday, the University confirmed its second case of COVID-19 after another staff member had tested positive for the virus.
UQ secures more funding
The University of Queensland (UQ) is also set to receive up to $17m to fuel the University's research for a COVID-19 vaccine. The state government pledged some $10m to UQ School of Chemistry and Molecular Biosciences while the Australian government said it will give $3m.
Should UQ manage to secure another $6.5m for their research, the Paul Ramsay Foundation said it will be supplying up the University to $3.5m worth of grants. UQ was earlier tasked by the Coalition for Epidemic Preparedness Innovations to develop a COVID-19 vaccine.
Professor Peter Høj, UQ vice-chancellor and president, said the funding they will also support other partners such as the Doherty Institute and CSIRO, as well as advance large-scale manufacturing of the vaccine.
Last week, the University said it is starting clinical trials using an HIV medication and an anti-malaria drug in a bid to develop a treatment for COVID-19.
Other universities follow suit
Aside from UniMelb and UQ, Griffith University is also looking to help in the development of a vaccine. The University said struck partnership with Luina Bio for its manufacturing capabilities and experiences in the biopharmaceutical industry.
This will support Griffith's Centre for Cell Factories and Biopolymers, which has developed a rapid-response vaccine platform technology.
Other universities are also doing their part to help combat the COVID-19 pandemic.
The University of Sydney's NHMRC Centre of Research Excellence in Emerging Infection Diseases is pouring more than $700,000 worth of funding to support COVID-19 research projects.
These projects range from looking into the diagnosis of the virus and biosecurity practices to community awareness and flawed cognition of the virus.
Charles Darwin University's medical laboratory science students, meanwhile, are making their own batches of hand sanitisers for the university community. Proceeds from their project will be given to Foodbank NT.