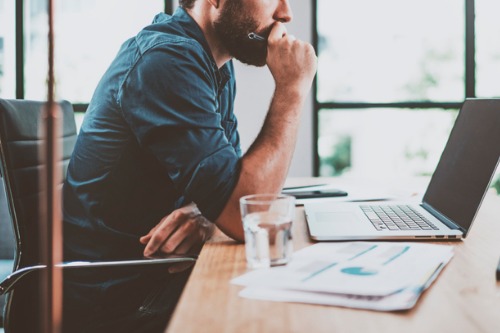 The University of Melbourne (UniMelb) has closed one of its buildings until Monday after a staff member tested positive for the novel coronavirus (COVID-19).
It is understood that the staff member had visited facilities in its building located at Bouverie Street, Calton on Friday. Those present in the building at that time had been notified and advised to self-isolate in the meantime.
"We can also confirm that the staff member was not unwell or sick when they attended campus and has experienced only mild symptoms," the statement read.
"The staff member is at home self-isolating and currently they are feeling well. The University has been in contact with them directly to ensure that they are well supported".
UniMelb said it has started deep cleaning and is currently working on alternative workspaces for affected staff members.
Flinders University also revealed that one of its students tested positive for the virus, but the student was not in direct contact with University students or staff. Flinders confirmed that the student had been in contact with their partner who had tested positive for COVID-19 after arriving overseas.
Flinders University Vice-Chancellor Professor Colin Stirling said that the student is only experiencing mild symptoms and there are no other confirmed cases so far.
More universities transition to online operations
Prior to these reports, other universities have taken precautions as more Australians test positive for the virus.
There are now 700 confirmed cases in Australia, including seven deaths. Worldwide, there have now been 240,000 people infected and nearly 10,000 killed.
Despite the rapid spread of the virus in Australia, the Federal Government has maintained that all schools and universities should remain open, in line with health experts' advice.
On 15 March, the University of Sydney also reported that one of its students had also tested positive for the virus. Both the University and Macquarie University recently cancelled face-to-face lectures and moved their classes online to avoid the further spread of COVID-19.
Other institutions, including Charles Sturt University, the University of Southern Queensland (USQ), CQ University and the Australian National University (ANU), also announced this week that they would be moving lectures online by Monday,
"CQUniversity is an industry leader in online education, and we are well placed to provide a quality online service to all our students. In fact, we have been delivering distance education offerings for almost five decades," University Vice-Chancellor Professor Nick Klomp said.
"The current situation is impacting day-to-day life, so it was important to act now to provide some flexibility and certainty for students to continue with their studies. We expect this to be a relatively seamless transition for students and our teaching staff will work with them to provide guidance."
USQ Vice-Chancellor Professor Geraldine Mackenzie said that while the University is moving all lectures online, their facilities will still remain open while observing social distancing protocols and strict hygiene practices.
"The good news for our students is that USQ already specialises in online and flexible study, together with the support options our students will need to undertake their studies in the weeks and months ahead," Professor Mackenzie said.