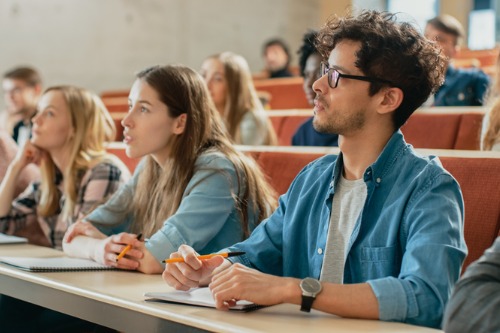 While Australia's K-12 sector is expecting a surge in enrolments – which has prompted significant infrastructure projects in some states – the same cannot be said for the higher education sector.
In a recently published article in The Conversation, Andrew Norton, an honorary fellow at the University of Melbourne, pointed out that universities are actually seeing their enrolments stagnate.
While most Year 12 students still prefer to pursue university education, Norton noted that there is no increase of school leavers wanting to attend university as of 2018 due to a drop in the birth rate 17 years ago.
The estimated population of 17-year-olds as of 2019, according to ABS data, is 293,155. This is lower than the 294,679 recorded in 2018. Year 12 students in 2018, however, only numbered 238,639.
The population of 17-year-olds is expected to only slightly increase to 296,052 in 2020. Norton further notes that this may mean that domestic demand for higher education will not change much in the coming years.
He added that mature-age students are also avoiding higher education, driven mostly by those who have previously attended university already.
The saving grace
While domestic demand has had a lacklustre performance, Norton said that overall new enrolments in the international student market is going up at 159,893. India, the second-largest source of Australia's international students, sent more students from 28,249 in 2018 to 36,147 in 2019.
China, Australia's leading source of international students, however, saw a decline from 60,807 in 2018 to 60,127 this year.
"Student visa applications, which go up to September this year, suggest overall demand continues to increase modestly. But we should wait until later in the year before drawing firm conclusions," Norton said.
However, Norton cautioned that international student enrolments may not always stay in an upward trend amid various issues that continue to affect the higher education sector, such as international students who fail to meet English language standards, political tensions, and even overcrowding in cities.
To address this, the Federal Government earlier issued changes to make sure Australia remains attractive to international students, but for now, Australia continues to reap the benefits of international student enrolments – especially in South Australia.
Fastest international student enrolment growth
The SA government reported that its international student enrolments went up by 14% compared to the national 9.5% increase in the first eight months of 2019. The state saw 39,596 enrolments from January to August this year, yielding revenue of about $1.8bn to the economy.
Some 32% of these international student enrolments went to vocational education and training, while the higher education sector took 15% of the total enrolments.
SA is expected to see more growth in new students in its immediate future with commencements of new students posting 17.3%.
While bulk of international students came from India, Vietnam and Nepal, the state saw the fastest rise in enrolments from traditionally smaller markets, Acting Minister for Trade Tourism and Investments David Pisoni said.
Among the smaller markets which saw an uptrend in enrolments were the Philippines (93% increase), Brazil (66% increase), Sri Lanka (46% increase) and Colombia (31% increase).
"This trend is fantastic to see, and provides further opportunities for cultural exchange, integration and diversification to take place within South Australia," Acting Minister Pisoni said.
"Importantly, for every four international students who come to SA, one job is created – which provides a real economic boost."
SA is aiming to grow its own international education to a $3bn industry by 2030, employing about 23,500 South Australians.