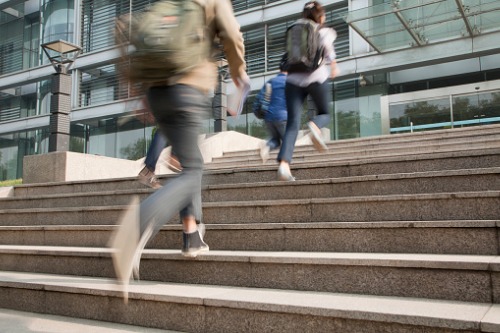 Education, particularly international education, is one of the biggest contributors to the Australian economy. In 2018 alone, International students generated $35.2b to the economy, supporting some 240,000 jobs in the process.
The University of Melbourne was recently awarded as the Victorian Exporter of the year, winning the International Education and Training category at the 2019 Governor of Victoria Export Awards.
International education generates almost $12b in annual export revenues for the Victorian economy and is the state's largest export in terms of services.
"The University of Melbourne's export story is also one of research – international collaborations are a foundation of research that addresses the contemporary challenges faced by nations and people around the world," University Vice-Chancellor Duncan Maskell said.
"International graduates from the University move across the world and contribute to important business, development and political connections that advance Australia and the region."
Not enough?
To make sure that all Australian higher education and research institutions continue to perform well and attract foreign students, the Federal Government recently introduced several changes.
On Wednesday, Federal Education Minister Dan Tehan released the Review of Australia's Higher Education Provider Category Standards, which aims to simplify the review system of higher education and research institutions.
Also unveiled were new measures to make the operations of education agents more transparent, as 75% of international students as of 2018 made use of agents to make their way into an Australian university.
"Higher education institutions are evolving and we need to ensure that standards and regulations are keeping pace," Minister Tehan said.
"It also aims to ensure Australia's higher education providers can continue to be innovative and aspirational in their outlook with a focus on delivering high-quality educational services to students."
This adds more pressure to higher education and research institutions as they would also have to constantly and consistently produce employable graduates and improve the diversity of their student population as the new funding model of schools looms.
The review, penned by Emeritus Professor Peter Coaldrake, recommends revamping the categories of higher education providers – which it also proposed to be renamed as the 'Institute of Higher Education'.
Coaldrake recommended a shaving down of the six current recommendations to the following four:
Institute of Higher Education
National Institute of Higher Education (reserved for highest performing institutions which are not universities)
Australian University
Overseas University in Australia
Likewise, the review sets tighter requirements for institutions to qualify as a higher education provider, such as benchmarks needed for research activities.
"The report seeks to protect the interests of students and Australia's international reputation for higher education, as it creates a more streamlined and user-friendly system," Professor Coaldrake said.
"The creation of a new category reserved for the highest performing non-university providers will foster innovation and aspiration."
A double-edged sword?
The recommendations are likely to pressure institutions to up their game, but this may further endanger a number of universities which have a high chance of not meeting the requirements.
These could also be the same universities facing financial problems.
In an article published in The Conversation, Geoff Hanmer, an adjunct lecturer at University of NSW, noted that while universities do make enough revenues off international students, not all institutions benefit from it – especially if these are regional universities.
There are also some institutions such as Charles Sturt University, which have shown a decline in performance for various reasons.
The Federal Government, however, has promised it will help struggling institutions meet the requirements if needed.