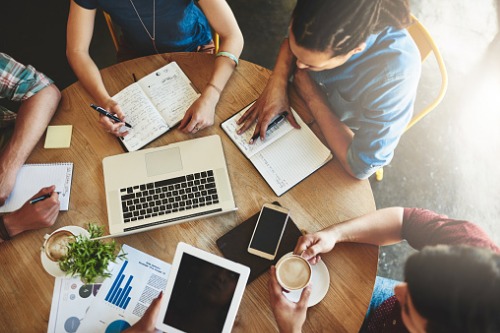 While Australia takes in a huge number of international students, the vast majority of these students end up studying in metropolitan areas. However, a scholarship program hopes to spread the international student population in city and country more evenly.
Through the Destination Australia program, the Federal Government will be providing 1,180 scholarships worth $195m for domestic and international students to study at a regional university or vocational education provider.
The Destination Australia program provides $15,000 scholarships year just for students to pursue post-secondary education in regional areas.
Federal Education Minister Dan Tehan noted that out of 690,000 international students, only 3% of these enrolled in regional educational institutions last year.
"Increasing student numbers at regional education providers will give local economies a kick-start and also help share the social, economic and cultural benefits of higher education," Minister Tehan said.
"Regional Australia has a lot to offer as a study destination, including smaller class sizes, a cheaper cost of living as well as the people and the lifestyle."
Part of a larger plan
The plan to get more students move out from cities is also part of a plan by the Federal Government to reduce the number of people flowing into the nation's major cities.
The government is planning to cut the permanent migration cap to 160,000 places from 190,000 while increasing the total number for regional places to 25,000.
These visa places will be allocated to areas outside Melbourne, Sydney and Brisbane. Likewise, those with priority processing and international university graduates who are located in these areas will be eligible to apply for a post-study work visa.
Minister for Population, Cities and Urban Infrastructure Alan Tudge, noted that almost 70% of the population growth in the recent years came from the three aforementioned cities.
"Migration has been the primary driver of this growth, and these changes means more migrants and international students will live, work and study in our smaller cities and regional areas," Minister Tudge said.
The change in policy also redefines the classification of some cities for migration purposes, which will take effect on 16 November. This would mean that Perth and the Gold Coast, for example will no longer be considered as major cities.
However, with the promotion for regional areas, these two cities will likely remain an attractive destination for migrant workers and students alike.
"These changes will boost the appeal for so many cities and regional centres that are looking to grow their population to support local services like schools and health care, while attracting new workers and students, meaning more jobs and more investment," Prime Minister Scott Morrison said.
Minister Tehan said that the population plan also ensures that the International Education sector remains robust by having these International students explore their options in the regional parts of Australia.
"We want the entire country to share in the job, business and cultural opportunities that come with international students," he said.
"International students who study in regional Australia also rate their living and learning experience higher than students based in metropolitan centres."