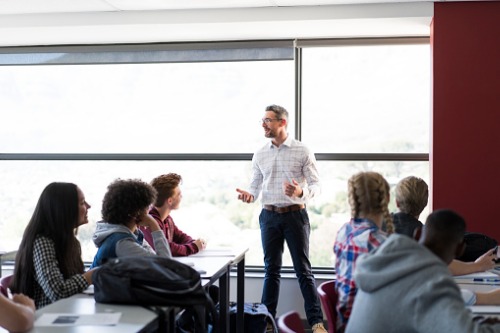 A recent OECD report found that Australian teachers are less prepared than the global average, but fortunately some universities have been working double time to remedy this problem.
One example is La Trobe University, which recently partnered with G8 Education to help upskill early childhood teachers through a scholarship program.
The move followed another report which found one in three children – who are most likely from lower socio-economic status and living outside cities – may miss out on early childhood education due to a lack of properly-trained teachers.
Luckily, there are other universities that have developed programs to help pre-service teachers.
Theory and practice
The University of Melbourne is making use of an extensive placement model to ensure its graduates can become teaching specialists in the future.
Melbourne Graduate School of Education dean Dr Jim Watterston said that to effectively train future educators, their curriculum merges theory and practice with students splitting their week between classrooms and the University.
In the ACT, the University of Canberra is also making sure that the teachers there won't not fall behind.
The University, having launched its Affiliated Schools Program early this year, has announced it will be covering five more schools under the program, bringing up the number of partner schools to 26.
The Affiliated Schools Program – which was formed through the University's partnership with the ACT Education Directorate – seeks to develop teachers as well as improve and innovate their teaching through making use of classroom-based research.
Pre-service teachers can take part in school-based clinics to boost their real-life classroom experience instead of simply going through conventional course tutorials. Likewise, schools who host these pre-service teachers benefit as the developed pedagogy meets their and their students' needs.
The Affiliated Schools Program also covers teachers who are already in service as the University offers Master of Education degree scholarships as well as opportunities for collaborative professional learning.
"The program allows opportunities for teachers and pre-service teachers to do research projects in the classroom, where they can test and trial teaching methods that are innovative," ACT Education Minister Yvette Berry said.
"They have experience of teachers mentoring them and providing feedback about how that's working, then going back to the University of Canberra to provide feedback about how those teaching methods are being applied in real life."