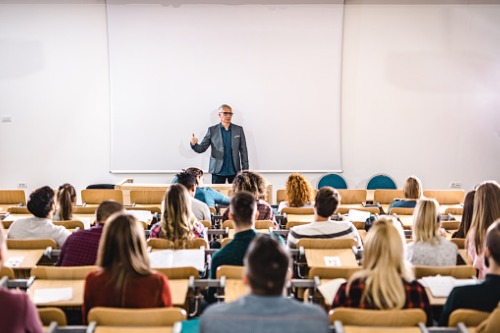 Earlier this month, a number of Australia's higher education institutions were hailed as leading business schools for their work to deliver highly-employable graduates with international career options.
To increase their reach outside the country, universities such have launched partnerships with other higher education providers abroad. The Queensland University of Technology recently announced it had partnered with the Massacusetts Institute of Technology's Sloan School of Management to boost its MBA programs.
But as universities are looking outwards, the University of Wollongong (UOW) is focusing inward to integrate and enhance inclusivity into its MBA curriculum.
The University's Sydney Business School was recently named by Financial Times earlier this week as one of the world's best for its practices – especially its projects that result in significant social impact.
"In the Faculty of Business at the University of Wollongong, sustainable, responsible management is more than just a strategic objective or a core value," UOW Faculty of Business Executive Dean Professor Charles Areni said.
"It's part of our DNA. We demonstrate this through our support of the United Nations' Sustainable Development Goals, and we turn commitment into action, and action into impact whenever and wherever we can."
UOW is one of the three Australian universities recognised in Financial Times' list. The University is also one of the 16 institutions globally to have been lauded in more than one category.
Other Australian business schools recognized by Financial Times include Swinburne University of Technology for its Financial Inclusion Action Plan and Macquarie Business School for its affordable and interdisciplinary online Global MBA program.
Inclusivity highlighted
UOW has also incorporated Indigenous values into its MBA through the University's Jindaola program. Jade Kennedy, a lecturer in Indigenous Knowledges, serves as the program's leader.
The program is open to both domestic and international students, who are given the opportunity to explore Indigenous leadership and stakeholder consultation as well as decision-making through the responsible leadership effectiveness course. The program also makes use of "yarning" or dialogue, which Indigenous peoples use to develop relationships and preserve cultural knowledge.
Raising women up
UOW's Business School was also recognised for its Women in MBA program, which provides up to 50 scholarships promoting gender equity.
"The MBA is the most commonly found degree in executive teams and boardrooms around the world," Professor Areni said.
"It has been referred to as the passport to senior management roles. Yet the MBA is also the business degree where women are most under-represented globally. Over two-thirds of MBA graduates are men."
The program not only offers financial support to female MBA students in middle management but also provides a venue for scholars to connect with and receive mentorship from senior female academics.
Through the mentorship, the scholars can be carefully guided into career planning as well as work-life balance.