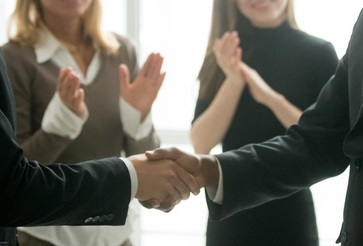 Recently, the 2020 QS Global MBA Rankings included two Australian universities as being among the world's best institutions in offering MBA degrees.
While the University of Sydney managed to maintain its position and the University of Wollongong moved up two places, the recent rankings did not see Bond University and Curtin University's Business School make it back to the list.
But as the global push – particularly from the US – to offer quality MBA programs becomes more pronounced, the Queensland University of Technology (QUT) has decided to break new ground through a partnership with a top US university.
QUT announced it has signed a five-year agreement with the Massachusetts Institute of Technology's (MIT) Sloan School of Management earlier this week, in a bid to give its MBA and executive MBA (EMBA) students the chance to immerse themselves in MIT's own program.
Under the partnership, some 60 MBA and EMBA students from QUT will have the opportunity to join a two-week immersion program in MIT by the summer of 2020.
These students, under the guidance of MIT Sloan's faculty, will take part in the ecosystems for entrepreneurship and digital transformation.
Upon completing MIT Sloan's requirements and graduating from QUT Business School, the graduates will be included and will have access to MIT Sloan Affiliate Network.
QUT Business School's faculty will also have the chance to upskill themselves and develop the institution's curriculum under the collaboration.
Up to two faculty members will have the chance to spend a semester at MIT Sloan per year. These faculty members, who will be considered as International Faculty Fellows, will work with MIT Sloan's faculty on research, teaching and curriculum development.
Professor Robina Xavier, who serves as the executive dean of QUT Business School, said that strategic collaboration between universities will allow them to pursue "areas of mutual interest."
"QUT looks forward to bringing MIT Sloan to Australia to help foster leadership in the local innovation ecosystem, engaging our faculty and energizing our students for impact in our communities nationally and internationally," she said.
Prior to this partnership, QUT's Business School hosted the Martin Trust Center for MIT Entrepreneurship's MIT Innovation and Entrepreneurship Bootcamp three years ago.
A good match
The partnership with QUT is MIT's first partnership with an Australian university, reflecting the economic importance of the Pacific Rim area, David Schmittlein, who serves as the John C Head III dean of MIT Sloan, said.
"This [partnership] speaks to an alignment of our values and mission statements," Schmittlein said.
"We share a commitment to exceptional research and developing principled, innovative leaders who improve the world."
QUT currently holds a Triple Crown accreditation, which is possessed by less than 1% of the world's business schools. To gain this prestigious status, an institution needs to be accredited by the Association to Advance Collegiate Schools of Business (US), the Association of MBAs (UK), and the EFMD Quality Improvement System or the EQUIS (EU).
Aside from QUT, Monash University also boasts the Triple Crown accreditation status.
Hult International Business School is the only American institution to currently hold the same status.