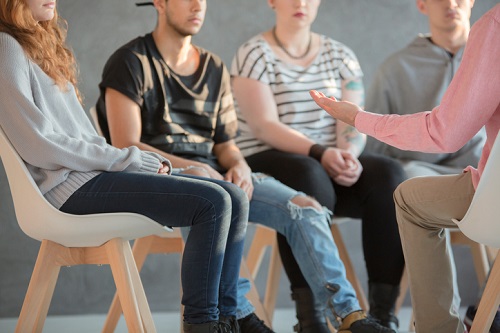 Australia's bushfire crisis has not only claimed dozens of lives – it has had a debilitating impact on many of those who narrowly escaped.
To support bushfire survivors the Federal Government recently announced it will be providing special support – in particular, mental health services – to affected communities.
"The message from that meeting was loud and clear: we need to focus on our young people's mental health because these bushfires will impact communities long after the flames are extinguished," Federal Education Minister Dan Tehan said.
The Federal Government is providing another $8m through Beyond Blue to support 25 liaison officers and supporting clinicians to work with schools and early childhood services located in bushfire-hit communities. School chaplains can also receive extra funding upon request.
"When it comes to rebuilding schools, funding is available through the jointly funded Commonwealth-State Disaster Recovery Funding Arrangement for the restoration of essential public assets, including public schools," Minister Tehan said.
"Our Government is also providing an additional $400 (a total of $800) for each child that has qualified for the Australian Government Disaster Recovery Payment which will help families with education expenses".
About 1,000 scholarships have been available to university students through the $58.1m Rural and Regional Enterprise Scholarships program since Monday (20 Jan).
Minister Tehan said the government is also working with the education sector to look at how to improve bushfire management and recovery.
Suggestions included looking into the experience of retired educators and counsellors, improving access to information on effects of bushfires on child wellbeing and what to do during bushfires.
The Federal Government will also look into the inclusion of trauma informed learning in Initial Teacher Education courses, as well as the use of psychology and counselling resources to improve existing mental health initiatives.
At a state-level, the NSW government is spending about $20m to cover school repairs. According to Independent School Council of Australia, there are 41 Independent schools in the vicinity or within bushfire-affected communities in NSW and Victoria, which are home to some 9,000 students.
"We are very aware of the emotional impacts these bushfires have had on students across the State, so we will be focusing heavily on ensuring appropriate mental health support is available at every affected school," NSW Education Minister Sarah Mitchell said.
"We're also looking at support for Principals and teaching staff to ensure they are properly equipped with the knowledge and skills to deal with recovering school communities".
Extending support to classroom teachers
Amid efforts by universities' efforts to fight bushfires, Central Queensland (CQ) University early this month also announced 15 new scholarships to students who are taking up Emergency Service in a bid to make the course more accessible.
The University also formed the Banksia Initiative: Recovering, Rebuilding and Reimagining, a cross-disciplinary alliance of artists, educators and researchers which seek to help support classroom teachers upon their return to school through a series of resources which can serve as guides.
These resources will be distributed through a Facebook group and the Arts Health Network. The University also said it will be hosting a free Disaster Arts Education Summit at its Sydney Campus on 24 January.
Other institutions taking part in the informal alliance are the Universities of Sydney, Melbourne, Auckland, the National Advocates for Arts Education and UNESCO NZ sub commission.
CQ University vice-chancellor and president Professor Nick Klomp said this is aside from their immediate contribution, as they felt "it was critical to deliver initiatives that would drive long-term impact".
"Activities such as the Banksia Initiative and our emergency management scholarships will work towards delivering knowledge and practice to assist in not only the recovery efforts related to this disaster, but so too for future disasters," Professor Klomp further said.
"CQUniversity researchers are also heavily involved in ongoing research efforts into natural disaster preparedness, resilience and responses and we will continue to work within this important area".