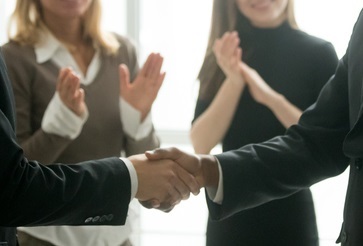 Following in the footsteps of universities setting up campuses overseas, Monash University has become the first institution this year to announce it is setting up a postgraduate campus in Jakarta, Indonesia.
This follows the University's efforts to establish ties with Indonesia, which remains one of Australia's most important trading partners.
Last year, Monash University held talks with Indonesia's Ministry of Education in a bid to strengthen ties between both countries' education sectors.
Monash president and vice-chancellor, Professor Margaret Gardner, said the University has a long history of engagement with Indonesia.
"Monash has a long history of engagement in Indonesia and a desire to build deeper links with a thriving and innovative community with great ambitions for education and research," Professor Gardner said.
"The opening of Monash Indonesia, the first Australian university based in Indonesia, will enable us to work in and with Indonesian people and their organisations to realise their future opportunities".
Professor Gardner said the physical establishment also serves as "a symbol of Monash's commitment to Indonesia and the wider Asian region" as well as stronger research and education links between Indonesia and Australia.
Monash University also has other locations in Asia, namely: China, India and Malaysia. Outside Asia, Monash also has a presence in Europe through its Prato Centre in Italy where conferences, short courses, seminars, and workshops are held.
Indonesian Education and Culture Minister, Nadiem Makarim, said their partnership with Monash, will not only aid in the acceleration of improving their education system but also deepen economic, social and technological links between both countries.
Monash's announcement also coincides with Indonesian President Joko Widodo's historic state visit to Australia.
Widodo, during his recent state visit to Canberra, called for better ties as both countries welcome the ratification of the long-awaited Indonesia-Australia Comprehensive Economic Partnership Agreement (IA-CEPA), which covers cooperation towards improving trade and the Indo-Pacific region's stability, and even education.
Aside from offering Masters and PhD degrees, Monash Indonesia will also deliver executive programs and micro-credentials. These offerings will specially target degrees which are in high demand such as data science, digital technology, urban planning, creative industries and public health.
Beyond education, the University is also seeking to improve research and industry collaboration through the campus.
By late 2020, the Indonesian campus will start short executive programs and will lead up to taking in Masters students in late 2021. These students will also be given opportunities for cross-campus collaboration.