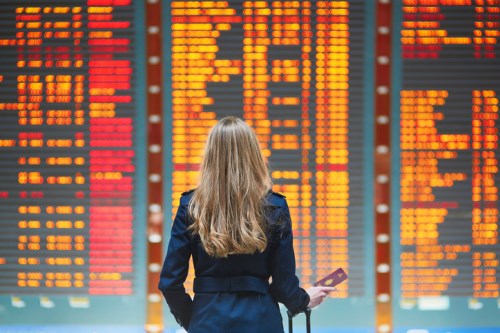 Even though they're living in a renowned hotspot for international students, more and more Australians are venturing to nearby countries in the hope of expanding their knowledge and experience.
By next year, some 40,000 young Australians will have experienced immersion in the Indo-Pacific region through the New Colombo Plan's (NCP) Mobility Program.
For the 2020 round, the NCP program will cover around 11,196 university students who will be taking their internship or take short-term studies into neighbouring countries.
Among these fortunate institutions is Macquarie University, which has managed to secure $2.4m in funding next year, more than twice the funding it received in 2019.
The extra cash will support 481 of the University's students who will be travelling within the Indo-Pacific region for a semester or short-term programs from 2020 to 2023.
This is also a notable increase from the 70 students sent out from 2015 to 2016 after the NCP Mobility Program officially took off in 2014, when seven Macquarie students took part in the pilot phase of the program.
The University of Queensland (UQ) was awarded almost $2.1m to support 28 of its projects, and more than 500 students, who will be going overseas to further their studies.
"The program gives our students an opportunity to leverage the University's partnerships and reputation to forge global pathways," UQ Vice-Chancellor and President Professor Peter Høj said.
"They'll be able to develop networks and skills that will give them a competitive advantage when they graduate."
The University of Newcastle has received $1.8m to support 440 students who will partake in 16 projects across 12 Indo-Pacific countries between 2020-2023. The University also received $79,200 for a joint project with the QLD University of Technology (QUT).
The University of Wollongong (UOW) was also awarded $1.4m under the NCP – a 20% increase from the funding it received for 2019. Of the total funds for 2020, some $716,100 is considered as 'forward funding' to the previous rounds.
Next year, more than 300 of the University's students will be sent to various Asian countries and Pacific islands.
"UOW is a key player in the vision for our region and country, bringing communities from around the world together in discovery, innovation and commerce," UOW Vice Chancellor Professor Paul Wellings said.
"We believe an exchange of knowledge across national and cultural borders enriches all involved. New Colombo Plan funding unlocks a wealth of opportunities for students and researchers alike and connects us to our closest neighbours."
The University of Southern Queensland (USQ) also reported it had received $186,000 in funding to support 62 students who are seeking to continue their studies in the Indo-Pacific region next year.
USQ Vice-Chancellor Professor Geraldine Mackenzie said that while USQ students complete their immersion overseas, they can still get credit to complete their degree.
"It is a unique opportunity for our students to travel, broaden understanding of course material and boost their career prospects," Professor Mackenzie said.
"It also supports the University's focus on global impact and our regional, national and international footprint making a difference in lives around the world."