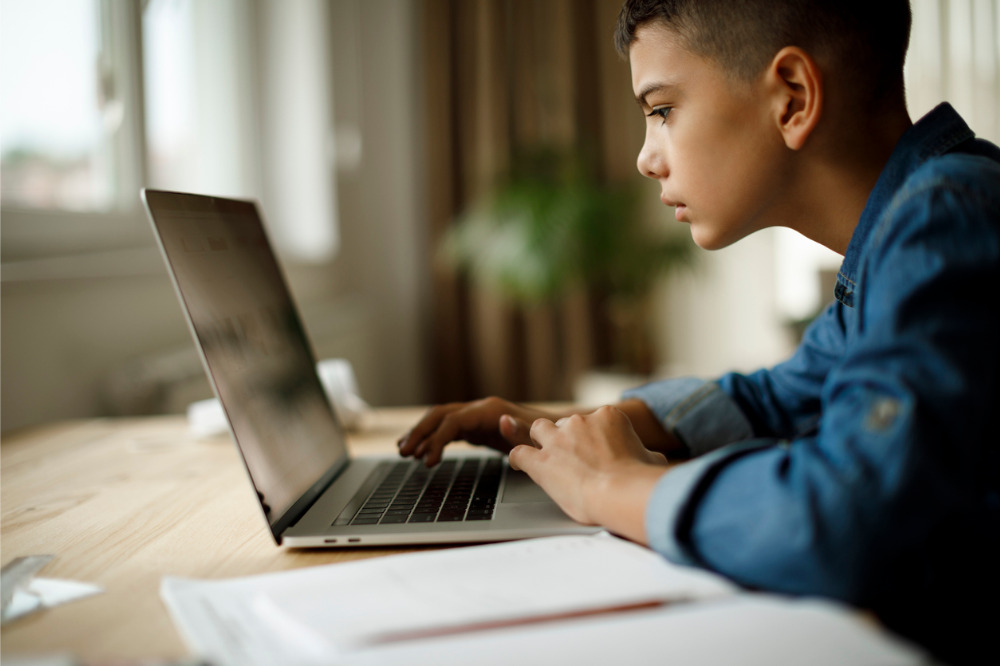 Researchers at Victoria University have warned that the transition to online schooling due to the COVID-19 pandemic will result in a decline in learning in Australian students, with those from disadvantaged communities bearing the brunt of the impact.
The study, which was commissioned by the Federal Government, and the University's Centre for International Research and Educational Systems (CIRES) and Mitchell Institute, revealed that missing two terms of classroom teaching could lead to students falling six weeks behind in numeracy and four weeks behind on reading.
The paper focussed on the effects of remote learning on students from disadvantaged backgrounds, particularly those from low socioeconomic, rural and remote, and indigenous communities, and those with a disability.
According to the research, in general, students face up to 25% annual decline in mathematics learning and a 10% drop in English learning when studying remotely compared to learning in the classroom.
But when adjusted for disadvantaged students, decline in numeracy learning ranged from between 23% and 33% while reading comprehension dropped 15% to 22% for Year 5s and Year 9s, compared to classroom-based learning.
CIRES Director Professor Stephen Lamb said schools and governments face a tough challenge in ensuring the already disadvantaged students do not fall further behind as a result of the containment measures taken to curb the transmission of COVID-19.
Digital divide
"Unequal internet access and access to a computer are just the tip of the iceberg of the challenges some students face in doing their schooling online," Professor Lamb said.
"Our modelling shows that the longer students of all levels are learning remotely, the more likely they will perform below what they would have in the classroom. For students from disadvantage backgrounds, that gap is much wider."
The study categorized the issues facing the government and educational institutions when it comes to remote schooling as to:
The material divide - the gaps in basic resources of families needed to support home learning
The digital divide - the gaps in information and communications technology resources and know-how
The skills and dispositions divide – some students are not equally equipped personally for home learning
The parental support divide – some parents are not well prepared and not able to manage or cope
The adjustments divide - learning adjustments schools use for some students are not suited to home learning arrangements
The researchers added that many teachers are ill-equipped for a fast transition to online learning.
"There is a simple reality that classroom teachers have never had to teach in an online arrangement on the scale now required, particularly the online teaching of students with high and additional needs," Professor Lamb said.
"Research shows just under two in five teachers feel well prepared or very well prepared in how they use information technology for teaching."
He also said that the absence of research on how to best deliver classes online is preventing schools from maximising learning.
Victorian schools are expected to implement remote learning for most students for the foreseeable future, while several states are transitioning back to classroom learning.