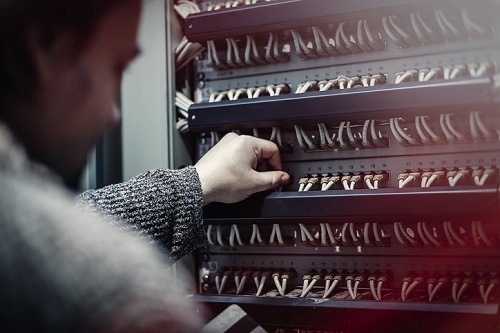 The Queensland University of Technology (QUT) is starting the new academic year on a strong note after announcing that it is extending limited scholarships to female, non-binary and Indigenous people in a bid to boot diversity in the cybersecurity industry.
The scholarship, which will cover 25% of the student's course fees, is available to those who will enrol in QUT Online's Graduate Diploma in Information Technology (Cyber security and Networks).
The Graduate Diploma is a one-year online course which will start in February. Applications for the course will close on 25 January.
This move is also in response to the expected demand for another 18,000 skilled cybersecurity professionals by 2026, which is also expected to be a $6bn-industry by that time.
According to the University, women take up less than 20% of the global cybersecurity workforce. Even worse, only 1% of the C-level Executives in the industry are women.
"There is an urgent need for skilled professionals with the right cybersecurity, and leadership, credentials to stay one step ahead of the ever-evolving national and global cyber threats facing government organisations and businesses," Dr Leonie Simpson, a senior lecturer in the School of Electrical Engineering and Computer Science said.
"It's essential that pathways into these positions are available to all Australians of all backgrounds, including female, non-binary and Indigenous Australians, to promote diversity in the burgeoning industry."
Cybersecurity in 2020
Securing the industry's workforce also coincides with the increased use of Internet of Things (IoT) and Artificial Intelligence (AI), which also brings in more sophisticated cyberattacks, Dr Suranga Seneviratne, a cybersecurity expert from the University of Sydney's School of Computer Science, said.
This is despite the Federal Government and universities having made various moves to upgrade their cybersecurity programs and protocols last year after the Australian National University announced it had suffered a massive data breach.
"For example, on one occasion, researchers showed how specially printed patterns on spectacle frames could trick state-of-the-art commercial facial recognition systems to think the wearer was someone else," Seneviratne said.
"It can be expected that these attacks will soon go beyond prototypes and into the real world, with hackers using AI to circumvent traditional antivirus solutions, such as malware detection systems and intrusion detection systems."
Households are also not exempt from this issue as the use of smart home devices in Australia is on the rise. In 2018 alone, the market for household IoT grew 57% from the previous year to $1.1bn.
"We can't deny IoT's ubiquity, but are all these devices really secure? Are we opening up our houses to attackers to build botnets (ie: secretly using our smart home devices to attack other internet hosts), steal our data, or worse, control our houses?" Senerivatne said.
Seneviratne further said that it is high time for Australia to also enforce stricter regulations as there is still no proper global framework on data privacy and consumer utility, especially when it comes to remotely store data.
However, he noted that the introduction of the Australian Voluntary Code of Practice: Securing the Internet of Things for Consumers "is definitely a step in the right direction."