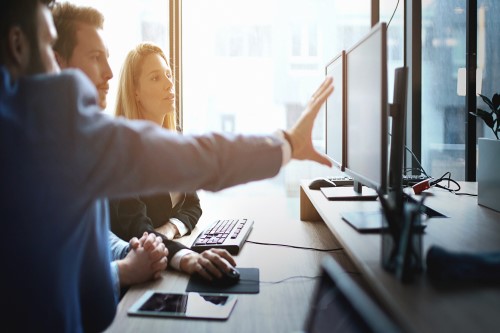 Since the Federal Government announced it will be tightening foreign interference in Australia's higher education sector, universities have doubled their efforts to improve cybersecurity.
The recently released Australia's 2020 Cyber Security Strategy: A call for views, reported that cybercriminals stole as much as $2.3bn from Australian consumers in 2017. Reports of cybercrime have also increased from 53,474 in 2017-2018 to 64,528 in 2018-2019.
To address this issue, the Australian National University – which was hit by a massive data breach – will be hosting a series of boot camps as well as opening a cybersecurity operations centre next year.
More recently, the Australian Research Council Linkage Project grant will be giving $450,000 to fund Swinburne University of Technology's cybersecurity project on protecting sensitive data stored on the cloud in all stages of its user information lifecycle.
"Current data auditing approaches for verifying data integrity lack sufficient efficiency and security, and hence cannot provide timely warning for removing potential data loss threats," project lead, professor JinJun Chen – also also serves as the deputy director of Swinburne's Data Science Research Institute – said.
"Our project aims to lead to timely warning and significantly reduce or avoid data loss incidents. In turn, this will bring significant economic, commercial and social benefits to the Australian community."
Focusing on the workforce
Research aside, the Federal Government has also been hands-on in securing the future workforce for Australia's cybersecurity sector, providing a $5.1m grant to Camberwell High School so it can fund its cybersecurity program.
Charles Sturt University, like Camberwell High School, has its own way of encouraging more Australians to consider a career in cybersecurity – specifically female students.
Charles Sturt's Girls in Cyber Security Advancing (GiCSA) project, provides security-related workshops for Years 9-10 girls in regional NSW. The project has already received an award at the 2019 Cyber Security Online Women in Security Awards in September.
Recently, GiCSA made it as a finalist under the Community Engagement Initiative of the Year Award category of Entrepreneurship and Engagement Excellence in Higher Education's 2020 Asia-Pacific Triple E Awards.
Professor Tanveer Zia from Charles Sturt School of Computing and Mathematics, who serves as the project lead, said GiCSA seeks to help prepare for a cyber-aware future generation while promoting "equity, diversity and inclusion" in the cybersecurity sector.
"Being nominated for another award is validation that what we are doing is helping people, especially young women, and paving the way for more inclusive programs to be developed," Professor Zia said.