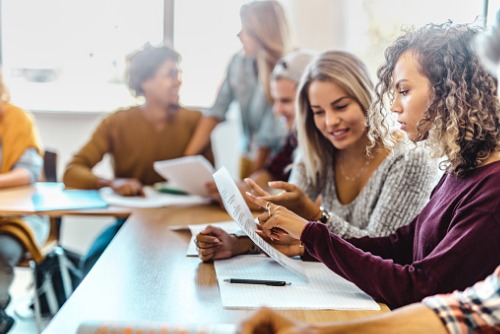 The Federal Government has been making moves in recent years to ensure that Australia continues to be a hotspot for international students. In 2018 alone, some 693,750 fee-paying foreign students brought in $35.2b to the Australian economy.
To maintain this reputation, Federal Education Minister Dan Tehan this week announced that they will be publishing education agent data to shed light on the operation of these agents.
Government data reported that 755 of international students made use of education agents to facilitate their entry to Australia.
"Education agents are playing an increasingly larger role in the international student sector, and education providers are responsible for ensuring they are using reputable agents," Minister Tehan said.
"This data gives providers visibility of the enrolment and visa outcomes of students recruited by their agents, as well as benchmarking performance against other agents."
The data will also help higher education providers in selecting agents they will be working with.
Two-way street
But just as the government, students and education institutions ask for transparency from agents, the feeling is mutual.
Edtech firm Cohort Go's latest study found that more than commissions, education agents prioritize transparency and relationships with their clients, as well as on-time payments.
Surveying more than 400 agents, the firm's The State of Education Agents 2019 reported that some 74% of education agents look to the transparency on costs and course information as among the more important aspects of their relationship with a higher education provider.
Some 68.89% of these respondents also listed the strength of personal relationships as an important aspect of their ties with a provider, while 50.12% answered the accuracy and speed of commission payments they receive.
Almost half or 47% of the respondents still ranked the value of commissions as a very important aspect of their relationship with a provider. Commissions also ranked as the third largest performance driver for these agents.
Education agents also listed quick replies, accurate information and processing application delays as the biggest challenges they face on the job.
Cohort Go chief executive officer and co-founder Mark Fletcher said that as education agents are a major driver of Australia's international education system, they are looking for ways to get more involved in accommodating international students.
"Keeping the lines of communication open and sharing up-to-date information with agents should remain a strong focus of Australia's education community," Fletcher said.
"It's clear that there are opportunities for education providers to build strong and mutually beneficial relationships with this important group of stakeholders by getting the basics right."
Aside from offering student insurance, 73.09% of the study's respondents said they would want to also provide global payment services, while some 64.2% said they would also want to be involved in providing student accommodation.
This is backed by 46.67% of agents who noted the struggle of gleaning the availability of student accommodation when working with a host or provider. Around 24.20% of the respondents also said they have experienced problems with booking accommodation for their student clients.
"Accommodation providers also have the opportunity to better tap into agent networks," Fletcher said.
"Agents want to offer accommodation assistance to their students, but many feel that they do not have the information they need, especially around the availability of services."