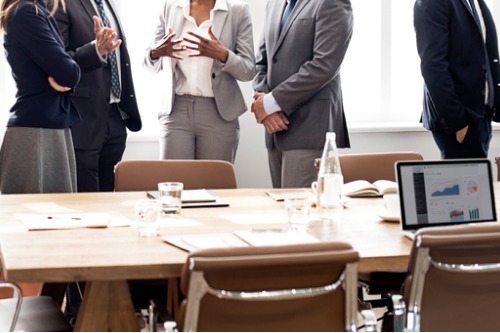 The Federal Government recently announced it had accepted all recommendations of the Review of the Australian Qualifications Framework (AQF) which will assure students of better transition to post-secondary education while addressing the skills gap.
The AQF, which was headed by Mitchell Institute's Tertiary Education Policy Professor Peter Noonan, recommended the following:
Senior high school students can study subjects that can count toward a vocationaal training qualification or university degree
Recognition of microcredentials so that post-secondary education providers can offer short and highly-targeted courses, and
Vocational Education and Training (VET) and oher higher education institutions should have a clear and flexible pathways, entry and exit points to allow its students to access the necessary subjects thhey need to meet their education requirements.
Federal Education Minister Dan Tehan said the recommended reforms, which seek to address the disconnect between student and employer demand, will also cut red tape and boost the operation and quality of education in Australia.
Through the reforms, the Federal Government is hoping for stronger ties between VET providers and universities. While a number of secondary school students still prefer to attend university, some 4,200 registered training providers supply Australia with its skilled workers.
"We are providing structure and clarity to vocational education and higher education to reflect the real world," Minister Tehan said.
"We want to make it easier for Australians to move between vocational training and higher education and to earn microcredential qualifications that will improve their productivity."
Minister for Employment, Skills, Small and Family Business, Michaelia Cash, said they will consider the recommendations in the context of their bigger reform agenda.
This includes the Council of Australian Governments VET reform which also seeks to address the skills and apprenticeship shortages.
"Our Government is lifting the status of VET and there are clear benefits for both sectors working closer together – for example, someone studying engineering at university could benefit from hands-on experience by studying a site management course at a TAFE or private [registered training organisation]," Minister Cash said.
Tag team already ongoing
Even before the Federal Government said it had accepted the AQF's recommendations, several universities, such as the University of Canberra and University of Tasmania, rolled out their own programs to help students make better career or pathway decisions.
State governments like Victoria and Queensland are also doing their part to encourage school leavers to consider picking up a trade.
A report from the Grattan Institute, titled: 'Risks and rewards: when is vocational education a good alternative to higher education?', found that men with lower ATAR scores benefit more from pursuing VET.
The report also found that men who pursue VET courses would secure jobs faster and achieve higher earnings.
However, in an article published in The Conversation, the Grattan Institute Higher Education Program director, Andrew Norton, said the same cannot be said for women.
"Women who choose [to take VET courses] often have poor outcomes, such as being denied a job in a male dominated industry like engineering," Norton wrote.
"VET fields popular with women, such as child care, nursing, aged care and hospitality have a large number of job vacancies, but don't pay as well as most graduate occupations."