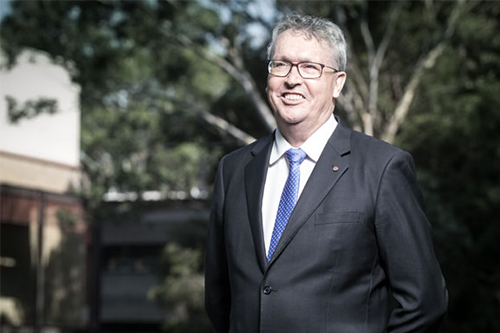 Earlier this month, The Good Universities Guide (GUG) 2020 was released, revealing Australia's leading universities.
The ratings provide independent five-star performance ratings for every university in Australia, based on student-relevant criteria such as graduate salaries, teaching quality, learning resources, graduate employment rates and more.
The GUG ranked the University of Wollongong (UOW) first in NSW, giving five-star ratings for the University's staff qualifications, skills development, learning resources and learner engagement.
UOW's students were also found to be more satisfied with the skills they develop during their studies, the learning resources they are provided with and how engaged they and their fellow students are in learning than at any other NSW university.
In recent years, the University has considerably expanded its research impact and advanced its learning and teaching capabilities to become one of the best young universities in the world.
A culture of educational excellence
Overseeing these impressive results is University of Wollongong (UOW) Vice-Chancellor Professor Paul Wellings CBE, who in July was recognised for his outstanding leadership on the world stage.
Formerly the Vice-Chancellor of Lancaster University in the United Kingdom, Professor Wellings joined UOW in 2012. During his tenure, he has overseen a number of transformative initiatives to the University and guided UOW to a place in the top 250 universities worldwide.
Professor Wellings said the university's GUG result reflects similar results in 2018 and a trend across several rankings in recent years.
"While many individual initiatives have contributed to this result, the key underlying factor is the culture we have fostered here at UOW," Professor Wellings told The Educator.
He pointed out that UOW has long been known for its personalised approach to students and education.
"Throughout the implementation of our 2016-2020 Strategic Plan, we have pursued a goal of delivering student-centred, intellectually challenging programs to the highest standards in technology-rich and immersive environments that develop students for the roles in society and a global workplace," he said.
"Making this a strategic priority has helped us further embed our longstanding student-centred culture among staff and their approach to learning and teaching."
Professor Wellings said this culture is supported with annual recognition via the Vice-Chancellor's Awards for Outstanding Contribution to Teaching and Learning.
Last year, this dedication and commitment was recognised on a global scale when UOW received a Spotlight Award in the Global Teaching Excellence Awards, which recognise and celebrate institution-wide commitment to the pursuit of teaching and learning excellence.
UOW was selected alongside just four other universities from a field of 17 finalists from across the world and was the only Australian university shortlisted as a finalist for two consecutive years.
Professor Wellings noted that the judges commended UOW for "cultivating a culture amongst staff and students that continuously promotes and supports learning and teaching."
'Graduating global changemakers'
Professor Wellings said that as universities look to the future, they need to look beyond technical skills or knowledge that prepares graduates for a particular career or occupation.
"We are aiming for UOW graduates to become global change makers characterised by a 'T-shaped' profile, reflecting deep disciplinary knowledge coupled with a broad global perspective and collaborative skills," he explained.
To achieve this, UOW is working with industry to offer what Professor Wellings called a "relevant, global learning experience" that embeds a combination of in-depth disciplinary expertise with broad multidisciplinary and transdisciplinary knowledge.
This, Professor Wellings added, is supported by real-world experience gained through work integrated learning opportunities.
"Contemporary learning outcomes need to include a greater focus on 'soft skills'," he said.
"These include cognitive skills such as digital literacy, problem-solving, critical and creative thinking and thought leadership, as well as collaborative social skills such as influencing, networking and teamwork."
Professor Wellings said UOW's graduates will also need to have the dedication and resilience needed to succeed in an "increasingly dynamic and challenging world and workplace".
The outlook for 2020 – and beyond
In the year ahead, Professor Wellings said the University will not be resting on its laurels.
UOW is currently finalising our 2020-2025 Strategic Plan, which includes a number of initiatives aimed at empowering the University's students for their futures.
Professor Wellings said the University will continue transforming its course portfolio in partnership with industry, as well as deepening and broadening work integrated learning, digital-delivery and entrepreneurship opportunities for students.
On Thursday, the Federal Government announced the findings of its review into the Australian Qualifications Framework (AQF), which recommend the recognition of microcredentials to allow providers to offer short, highly-targeted courses to students.
Professor Wellings said microcredentials would be introduced at the University to "support life-long learning".
"We will be engaging students as trusted partners with shared responsibility for their educational journey," he said.
UOW will also be leveraging sophisticated learning analytics and Artificial Intelligence, Professor Wellings said.
"This will provide a single view of student data that better enables educators to provide personalised support for learning success and empowers students to co-design their personalised experience of UOW."
In the year ahead, UOW – which has campuses in Australia, Hong Kong, Malaysia and Dubai – will also be leveraging our growing global footprint, Professor Wellings said.
"Our international partners elsewhere, to enhance opportunities for international student mobility to develop our students as global citizens," he said.
"We will also uphold the culture that has yielded such positive results by promoting and rewarding teaching excellence, supporting ongoing staff development via proactive communities of practice, and enhancing career progression opportunities for teaching excellent academics."