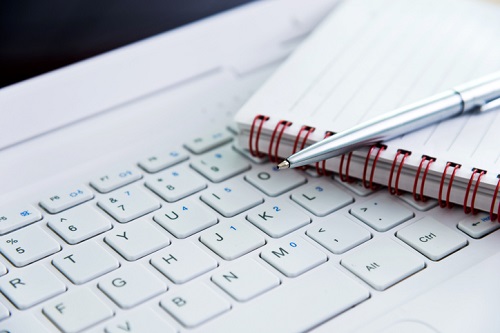 According to IT analyst group Gartner's top 10 tech trends of 2019, augmented data analysis, blended digital tools and connected networks will reign among technology innovations in the year ahead.
However, for many principals, incorporating the latest and greatest innovations into their school's curriculum is easier said than done.
Rod Bassi, Acer Computer's education expert, explained how the company has been working with schools to navigate these issues and help them get the best out of technology in the classroom.
"Acer has been in Australia for 28 years. For 20 of those years, the company has been heavily involved in public, private and tertiary education in Australia," Bassi told The Educator.
"Because we entered into the education sector early on in our tenure, over time it has become a founding pillar in our business."
Drawing from the work he has done with schools over the years, Bassi said there are several key ed-tech trends principals need to recognise and respond to.
"The challenge all schools face is student engagement and having the right tools in order to facilitate that," Bassi said.
Bassi said this is especially with the emergence of BYOD and some of the opportunities, but also challenges, that brings to a classroom where students are using a multitude of different digital devices.
"From our point of view, we feel that our core competency continues to be hardware supply, and in that way, we cater to both the Windows and Google Chrome platform," he said.
"We feel that by having a solution to both of those camps, we can cater to the profile of the given geography, school and its situation."
Funding presents new opportunities
"I think the funding reforms are fantastic. We've seen a prelude of things to come on a national basis by what's occurred in the recent Victorian state election. That state and government has actively been investing in education in a big way," Bassi said.
"As parent, I think it's important to not only give students the educational tools they need to effectively achieve their learning outcomes but also take a leap into creativity – and with that comes student engagement."
Bassi said that there has been a massive surge in gamification in recent years, opening up new opportunities for schools to drive better teaching and learning outcomes.
"This largely driven by high-performance machines, which are required to sustain the levels of graphics and gameplay that we're seeing today," he said.
Bassi said the research and development that is happening in gamification is "spilling over" into the commercial space, and at the forefront of this space is the education sector.
"It's one thing to be using a mixed reality headset to play the latest game, but it's another thing entirely to have a set of those mixed reality headsets in a classroom where kids can achieve learning outcomes, such as design their own models," he said.
"Some of the more progressive schools are seeing that, and what the additional funding might do is give that levels of access to more schools."
The year ahead
Bassi said there are opportunities in the year for schools to learn more about how they can leverage gamification and mixed reality to improve teaching and learning outcomes.
"Our approach is to engage with schools and understand their challenges. We want to look into our portfolio of not just hardware but also our solutions to alleviate the issues that schools are having," Bassi said.
"One of the key things we've been doing in 2018 that we'll carry forward into 2019 is more school-to-school engagement, where we talk to principals and e-learning coordinators about how to bring gamification and mixed reality into the classroom."
Bassi said that many teachers and principals attend trade shows and see the latest hardware and software being exhibited but are often unsure about how to incorporate these technologies into their curriculum.
"Our approach is to help schools do this," Bassi said. "Our message to schools in this regard is that doing this is nowhere as difficult or daunting as it appears."