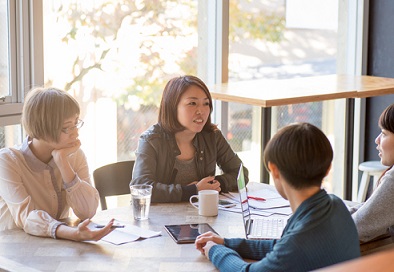 A new study has highlighted the attitudes and perceptions of Gen Z (those born from the mid-1990s to the early 2000s), as they begin to enter the workplace.
The research, conducted by Dimensional Research, and commissioned by Dell Technologies, surveyed 723 young Australians and New Zealanders aged between 16 and 23.
It found that a staggering 92% of Gen Z have concerns about starting work and only half (56%) rank their education as good or excellent at preparing them for their future
"Gen Z are confident about their own technology skills but don't believe that equates to workforce readiness," the report stated.
"Seventy-three percent want to work with cutting edge technology and 83% say the type of technology offered by a company would be a deciding factor in choosing between similar job opportunities."
The key message for schools was to keep up with changes in technology and equip students with the skills required in the future of work.
Angela Fox, managing director, commercial and public sector at Dell EMC, said the report has a significant call to action for Australia's K-12 school leaders.
"Technology directly impacts how students learn and eventually how they move through the world," Fox told The Educator.
"In fact, seventy-three per cent of students want to work with cutting-edge technology in their future careers and more than one-third are interested in IT careers, including cybersecurity."
Fox said this shows that it's now more imperative than ever to make sure that technology in Australian classrooms can keep up with these demands.
"Even though Gen Z students use technology in everyday life, only half believe they have the technology skills employers will want," Fox said.
"This highlights that students need to be guided on how their digital skills can be applied in the workplace."
Fox said school leaders need to continue to place a strong focus on preparing students for the future, with emphasis on improving digital literacy and teaching basic STEM skills to students of all ages.
Fox pointed to some of the main challenges for edu-tech in Australian K-12 education, saying the most important of these for educators is the fast pace of technological change.
"Generation Z is the first generation to have grown up with mobile devices and social media. As technology changes, we are seeing trends in the classroom beginning to replicate the trends we see in the workforce," Fox said.
"When selecting digital tools, educators have many things to factor in, including cost, time, security, durability, operability and tailoring how the technology will blend into the curriculum."
Fox said Dell supports schools by helping them set up an IT system that is "safe, secure and ready to adapt to all these new technologies".
"In the classroom, our devices – from interactive monitors, projectors and state of the art, durable laptops and desktops – enable teachers to build a 'blended' classroom model, which is a combination of online learning and traditional face-to-face," she said.
"We also have IT support services across the board, ensuring teachers can stay focused on what they do best, teach."