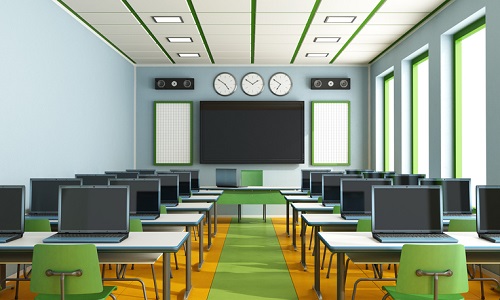 According to IT analyst group Gartner's top 10 tech trends of 2019, augmented data analysis, blended digital tools and connected networks will reign among technology innovations in the year ahead.
However, for many principals, incorporating the latest and greatest innovations into their school's curriculum is easier said than done.
One organisation that has been helping schools in this respect is Acer, which has been in Australia for 28 years. For 20 of those years, the company has been heavily involved in public, private and tertiary education in Australia.
This week, it expanded its education footprint with the NSW Department of Education after being selected as an authorised vendor to supply a range of Windows desktops and notebooks, as well as a Chromebook option.
Under the standing offer arrangement, Acer's new range of devices for schools have been added to the DoE Catalogue for discretionary purchase and are all available for ordering and delivery now.
The announcement follows Acer's continued momentum in the education sector in Australia, including winning the most current notebook for teachers roll out for the Department of Education WA and completing large roll outs for the Department of Education in ACT and Victoria.
Helping educators supercharge learning
In late 2018, Acer was reappointed to the new Victorian Whole of Government purchasing panel for desktops, Chrome devices, mobility devices, notebooks and two-in-one devices.
"Acer has worked hard to develop devices that are tailored to meet the needs of students and teachers, improving efficiency, streamlining processes and even facilitating live feedback," Rod Bassi, Acer Computer's education expert, said.
"We're thrilled to be servicing not just one, but a number of the Departments of Education across the country and are considered as a suitable choice for educators who want to make their classrooms the best they possibly can with the right equipment."
New edtech opportunities for schools
Among Acer's education product range is the Spin 5, a 2-in-1 device that has enhanced features to facilitate 1:1 interaction between teachers and students through live feedback capabilities, allowing students to adapt their schoolwork in real time.
The device also has Windows 10 capabilities, helping educators to adapt to a fast-paced teaching environment through constant yet secure cloud access, meaning they can access student work, lesson plans and more at the touch of a button.
Additionally, the TravelMate B118 has best in class durability with a pressure resistant screen, spill-resistant keyboard, shock-absorbent bumper and drop protection to withstand all the elements, both inside and outside the classroom.
Both the Spin 5 and TravelMate B118 boast a battery life of 13 hours – longer than the school day, a 360° hinge that enables four set up modes to foster different learning styles, and an active pen which provides natural pen-on paper experience.
Acer is also investing in the local education sector, supporting the University of Technology Sydney (UTS) in a pilot program that aims to help teachers understand and boost individual student engagement.
The program is known as The UTS x Acer Learner Attention Analytics Pilot Program and passively collects data on the eye gaze, mouse, keyboard and digital pen movements of students to better understand how much attention a student is paying to their learning device, and help identify learning behaviours that suggest where additional student support is needed.
'Principals shouldn't be daunted'
Bassi said there are opportunities in the year ahead for schools to learn more about how they can leverage gamification and mixed reality to improve teaching and learning outcomes.
"Our approach is to engage with schools and understand their challenges. We want to look into our portfolio of not just hardware but also our solutions to alleviate the issues that schools are having," Bassi said.
"One of the key things we're carrying forward into 2019 is more school-to-school engagement, where we talk to principals and e-learning coordinators about how to bring gamification and mixed reality into the classroom."
Bassi said that many teachers and principals attend trade shows and see the latest hardware and software being exhibited but are often unsure about how to incorporate these technologies into their curriculum.
"Our approach is to help schools do this," Bassi said. "Our message to school leaders in this regard is that doing this is nowhere as difficult or daunting as it appears."