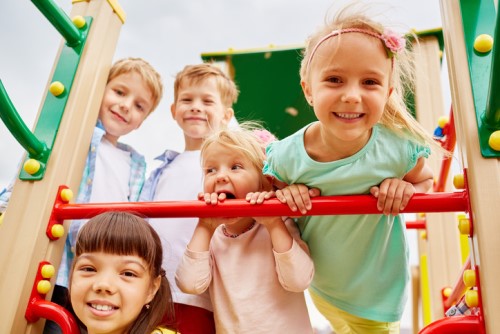 The digital world is reducing critical interactions between the generations, warns one of the world's leading experts on child mental health.
Peter Fonagy, professor of Contemporary Psychoanalysis and Developmental Science at UCL, who has published more than 500 scientific papers and 19 books, has spent more than half a century studying child development.
"My impression is that young people have less face-to-face contact with older people than they once used to. The socialising agent for a young person is another young person, and that's not what the brain is designed for," Fonagy told The Guardian.
"It is designed for a young person to be socialised and supported in their development by an older person. Families have fewer meals together as people spend more time with friends on the internet. The digital is not so much the problem – it's what the digital pushes out."
A growing body of research suggests that any more than a couple of hours in front of a screen can have a damaging impact on the brain – particularly when it comes to cognitive functions.
According to the American Academy of Pediatrics (AAP), children aged two to five years of age, should have one hour of "high-quality programming" screen time a day. For children aged six and older, it is recommended that they spend no more than two hours a day in front of screens.
In September, the NSW Government launched an independent review which looked at the impact smartphones were having on student engagement and outcomes in the classroom.
Three months later, NSW Premier, Gladys Berejiklian and Education Minister, Rob Stokes, announced that from 2019, smartphones would be banned in the state's primary schools to reduce the "distracting influence" they often have on students.
However, Finnish educator, author and scholar, Pasi Sahlberg, says a ban on smartphones constitutes a "simple but ineffective" solution.
"Most of 'screen time' takes place outside of school and simply taking the gadgets away from kids in school would not help, especially it is not a good idea for those who suffer from screens the most," Sahlberg told The Educator.
This issue, he explained, is best handled in close collaboration with children and their parents.
"We need to educate them about the advantages of technology and risks related to heavy use of it. We need to work with parents to set the limits how smartphones, games and media is used at homes and in schools," he said.
"Most importantly, we need to do much more with children now to help them to safe, responsible and reasonable use of their devices in school and at home. Self-control is the most powerful way to take control of this new phenomenon."