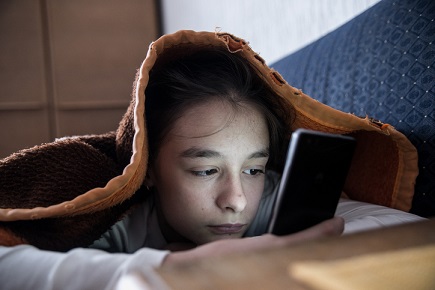 The Black Dog Institute has launched a world-first study into the effectiveness of mental health apps for preventing anxiety and depression in adolescents.
The five-year study involves 400 schools and more than 20,000 Year 8 students, representing the largest ever clinical trial of its kind in Australia.
According to the most recent ABS data, 458 children and young people aged under 25 years died by suicide in Australia last year. A heart-breaking detail of this statistic is that 22 of them were children aged 14 years or younger.
However, the Black Dog Institute's new trial aims to turn this tragic situation around by gleaning crucial mental health information for the duration of the study.
The ground-breaking study is now underway, with Wave 1 launching in 14 NSW-based Independent schools this July and dozens more ready to join in coming months.
The study will explore whether cognitive behavioural therapy (CBT)-based apps are effective in reducing symptoms of depression, anxiety, eating disorders and suicide risk, as well as their impact on academic performance, sleep, physical wellbeing and drug and alcohol use.
Concurrently, researchers will collect sensor data from smartphones such as GPS, sleep patterns and activity levels. This data will be linked to student's mental health information to develop reliable predictors for the onset of depression and anxiety symptoms in young people.
Taken together, the two threads will give researchers "unparalleled insight" into how behavioural changes are linked to fluctuations in youth mental health.
The Future Proofing team are calling for more NSW-based schools to get involved ahead of Wave 2 in Term 2 2020 and interested schools can sign up by completing an EOI form on the Black Dog Institute's website.
Mental health services under pressure
The chief investigator on the project was Dr Aliza Werner-Seidler. She pointed to research that shows more than 50% of mental health issues develop during adolescence.
"There is increased level of young people reporting psychological distress," Dr Werner-Seidler told The Educator.
"Mental health services are wholly unable to keep up with the demand, indicating that treatment alone won't be enough to fix the problem."
Dr Werner-Seidler said the new five-year trial with up to 20,000 Year 8 students is set to discover how well app-based interventions and tools, including those incorporating cognitive behavioural principles work at scale.
"By collecting sensor data from smartphones such as sleep patterns and activity levels, and linking this to student's mental health, we will develop the clearest picture yet into how student behaviour change is associated with fluctuations in mental health," she said.
"This landmark trial is the first step towards empowering our young people with the tools to thrive, connect and succeed in a rapidly changing digital world."