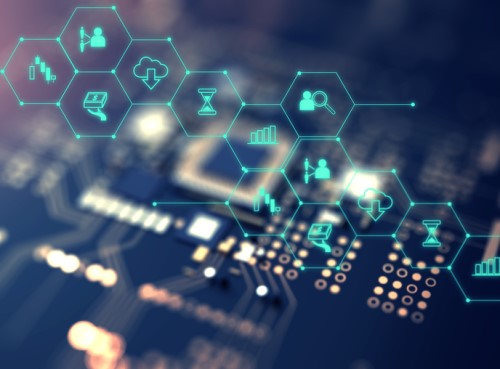 In a fast-paced technology landscape, schools need to ensure their digital equipment and software is relevant, up-to-date and having a measurable impact on teaching and learning outcomes.
However, with so many ed-tech options offered in the market, principals can have a hard time separating the wheat from the chaff. Just because a product has a lot of 'bells and whistles' doesn't mean it is the right fit for your school's ICT infrastructure.
James Leckie, co-founder and director of Schoolbox, recently told The Educator that the most significant ed-tech challenges and hindrances for principals in 2018 have been around the ability to connect, transfer and enable data to flow between various systems.
"As an increasing amount of information is gathered on learners, keeping this information organised, secured, and available to those that require it, is an increasingly challenging task," Leckie told The Educator.
"This year, we have seen an explosion in tools used to capture learner experiences, wellbeing, and academic results. In addition, there is an increasing amount of content being created that is valuable to students. All of this data, however, is being built in separate silos with no way to join it all together."
What's next for ed-tech?
Daniel Hill is the director of Edumate, which helps schools manage critical tasks through "Australia's most advanced and complete software-as-a-service digital learning and education management system".
Hill says the emergence of AI and machine learning to produce unique insights into student data is a "revolution" that will soon hit schools everywhere.
"Whilst only a few schools have the resources right now to start looking at their student data in depth and really looking for the insights and stories buried within it, this soon will become an expectation for every school to deliver upon," Hill told The Educator.
He says schools can start to prepare for this disruptor by looking at the data they have and assessing its validity, cleanliness and reliability.
"Any school or student management system should provide schools with rich data sources on their students and carers, and by ensuring that schools have this data in good order; think NAPLAN, welfare, attendance data etc," he said.
"Schools should be well prepared for the solutions that will plug into that data and soon become more affordable."
'Far-reaching benefits to mixed reality tech'
Another emerging area of ed-tech making waves across K-12 education in Australia is 'mixed reality' technology, which allows students to interact with virtual worlds in new ways that have real-world applications to their future careers.
As a Microsoft Showcase School, Ormiston College has been able to use the company's HoloLens technology to create a mixed-reality curriculum that allows students to put virtual objects into the real world.
Tamara Sullivan, dean of innovation and learning at Ormiston College, said mixed reality technology, which is starting to make its way into education, has far-reaching benefits to teaching and learning in the classroom.
"Mixed reality expected to completely revolutionise the way we live and work, so to be at the forefront of that in a school setting is exciting for us," Sullivan told The Educator.
"We have spent many years building our technology program, so this is a really proud moment for the college."
Equipping students with real-world skills
Microsoft is now working to help schools equip students with in-demand skills that their future employers will expect them to have.
Recently, Microsoft partnered with TAFE NSW, MEGT and Prodigy Learning to unveil a landmark traineeship program that will combine a Certificate IV in Information Technology with paid work experience at some of Australia's leading organisations.
Many businesses have been attracted to the program in order to increase the diversity of their workforce – particularly in relation to attracting more female talent, says Microsoft Australia's National Skills Program Lead, Beth Worrall.
"We are leveraging the communications and program development lessons from programs run by Microsoft in other geographies, including the US and the UK," Worrall told The Educator.
"In addition to targeted recruitment campaigns, we are looking to partner with girls' schools in Sydney to increase the numbers of female applicants."
As part of the communications campaign, Microsoft will be showcasing several Microsoft female employees who have created a successful career in IT following VET training.
"Microsoft is looking to develop a mentoring program that provides extra mentoring and support to participating girls – connecting them to female leaders in technology to help grow their skills, confidence and connections," Worrall said.
"Many of the participating companies offer additional programs and developmental opportunities for females in their workforce."