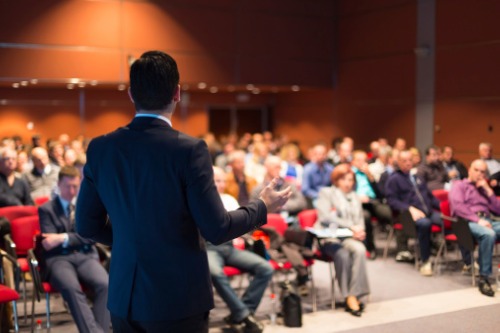 'Enough is enough'.
This was the message from all of Australia's major principals' associations, who have announced a 9,000-strong coalition to tackle soaring workloads, worsening mental health issues and increased incidences of bullying, violence and harassment.
For the first time, every major Australian principals' association, including the national principal associations for government, Catholic, independent, Aboriginal and Torres Strait Islander, and special education primary and secondary schools, have joined forces to speak with one voice.
In March, the Australian Principal Occupational, Health, Safety and Wellbeing Survey 2020 revealed more than 40% of Australian school leaders are exposed to threats of violence or being a victim of physical violence – nine times greater than the general population.
One of the report's key recommendation was for the peak bodies representing Australia's principals to collaborate and speak with one voice to governments and communities.
In response, Andrew Pierpoint, president of the Australia Secondary Principals Association (ASPA) and Malcolm Elliott, president of the Australian Primary Principals Association (APPA), co-convened the Coalition of Australian Principals (CAP).
"The Coalition was born out of a need to increase the principal's voice," Pierpoint told The Educator.
"If you want to know anything about what goes on in schools, you come to principals to ask those questions, because we run large, complex organisations every day of our life".
The CAP was born out of a meeting that ASPA convened with all school sectors in 2018. The goal of the meeting was to formulate strategies that principals across all jurisdictions could use to improve the day-to-day running of their school, and the wellbeing of staff and students.
"First thing was to come up with an agreement to decide what we were going to do. That was a landmark moment, because nowhere in my 37 years had all sectors been in one room at one time and decided on one thing," Pierpoint said.
"We now meet once a term, when we talk about issues that are common to us all [with the exception of school funding]. Issues like equity, social justice and wellbeing were all rammed home to us during the 2020 lockdowns.
Pierpoint said the latest principal health and wellbeing report shows that the time has come for "real meaty action on the ground".
"For the first time, 9,000 principals can speak with one voice and say 'we can do something important for our profession'," he said.
"One of our biggest goals is to close the equity and social gap we have in Australian education. We have one of the most inequitable education systems in the world, so if we can collectively get things done, we can be the catalyst for real change".
'A landmark event in education'
APPA president, Malcolm Elliott, said the alliance represents a significant chapter in the history of Australia's principals' associations, and in education more broadly.
"The formation of the Coalition of Australian Principals is a landmark in the history of professional representation, certainly in the education community, in Australia," Elliott told The Educator.
"While the nine associations which have formed the CAP will still strongly retain their individual identity and representational focus, they are committed to unity in addressing issues affecting school leadership and outcomes for students".
Elliott said the presence of CAP is evidence of the pre-existing relationships between the associations whose memberships mixed less formally, in many instances working collaboratively in locales across Australia, and which has enabled the growth of a high trust professional and personal environment.
"The formation of CAP is also in line with a major recommendation from the Principal Health and Wellbeing Survey and longitudinal study that calls for associations to speak with one voice".
"The CAP has formed a research agreement with Professor Phil Riley and his team at Deakin University which will complement the findings and recommendations of the Survey".
Elliott said this initiative will also ensure that the next generation of leaders will be "connected, heard and supported".
"The CAP is already engaged in research work and now has the capacity to connect with the leadership community – both aspiring and current – through its multimedia platform Broadcast developed by partner organisation SchoolTV," he said.
"The Coalition will be able to explore leadership topics through a series of surveys which will inform policy and practice across Australia".