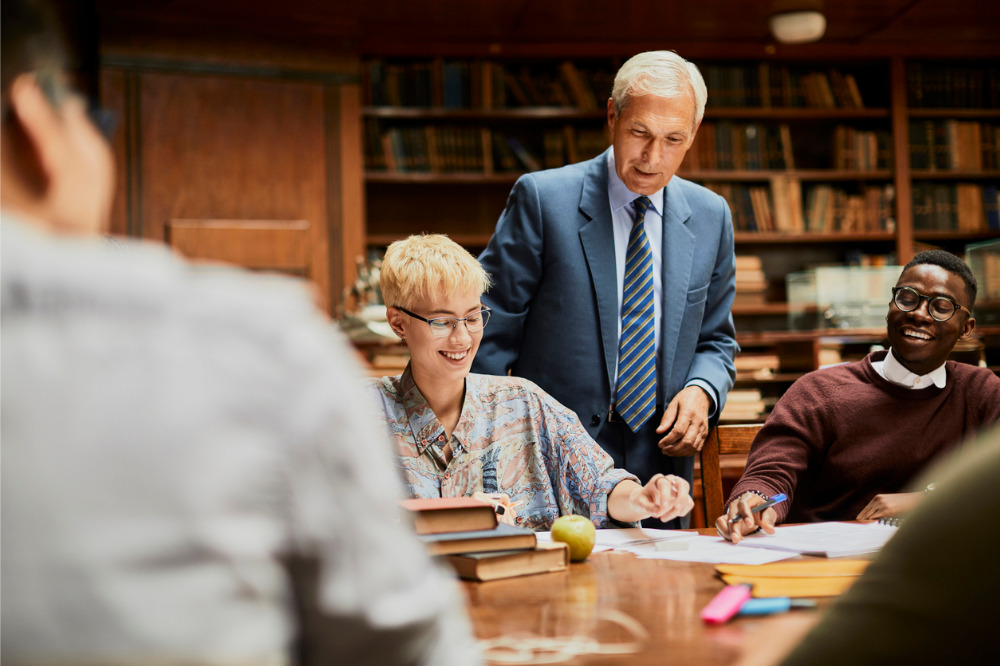 As principals across Australia get into the swing of Term 2, some will be feeling refreshed after the Easter holidays, but almost certainly others will be struggling to keep their heads above water.
Indeed, the obsessive passion that principals have for their job seeps through into their personal lives all too often, and has proven to have a debilitating impact on many in the profession.
Because of this, a number of different recovery strategies have been developed which are aimed at ensuring principals understand their limits and learn to rest.
While phrases such as "you must help yourself before you're able to help others" and "you cannot pour from an empty cup" seem like mere cliches to some, they represent imperative advice to a profession teetering on the brink of physical and psychological collapse.
The most recent survey into principal health and wellbeing tells a story of soaring workloads, increased instances of violence and bullying, and sadly, an alarming number of 'red flag' indicators among principals, suggesting they're at risk of self-harm, occupational health problems or serious impacts to their quality of life
Professor Philip Parker, Dr Theresa Dicke and Professor Herb Marsh, from the Australian Catholic University's Institute for Positive Psychology and Education co-authored the 2020 Australian Principal Occupational, Health, Safety and Wellbeing Survey.
In the report, they laid out a series of recommendations to improve the quality of life, and work, for the country's school leaders – recommendations they hope will be studied carefully by state and federal education departments, and communities.
In an interview with The Educator, Professors Parker, Dr Dicke and Professor Marsh shared their advice for school leaders who will be looking to ensure they don't get snowed under and burnt-out as the hustle bustle of Term 2 begins.
"If you feel you are experiencing burnout, particularly if it is affecting your life or work, we suggest you approach your employee assistance program or doctor to develop a mental health care plan," they told The Educator.
"Interventions that include Cognitive-Behavioural Therapy or help principals develop problem-focused coping skills can be effective".
They said focusing on developing social support structures, gaining more work-life balance, coaching, and mentoring programs can be another helpful practice.
"Relaxation and mindfulness training may also help prevent and treat burnout," they said.
"We know principals are some of the most passionate leaders in the country. But passion can take two forms. Passion for your work can be harmonious—your work is integrated into the rest of your life in healthy balance with other things".
The three academics warned that passion can also be obsessive for many principals.
"Work dominates your time, your thoughts, and your emotions. This obsessive form of passion can lead to burnout. To be the best principal you can be, your work cannot dominate your life," they said.
"Ensuring that your work is well integrated into your life, that you have good work-life balance, good work-family balance, and interests outside of work can help protect you from burnout. Yet even with external support, the research evidence is clear that burnout prevention and treatment cannot just focus on you the principal alone".
The trio note that successful treatment of burnout should also alter the work environment.
"Thus, education policymakers must find ways to better support your mental health," they said.
"We suggest education policy makers focus on efforts to increase resources and decrease demands. This may include more administration support or training".
Professor Parker, Dr Dicke and Professor Marsh say education policy makers should also focus on demands principal's face that take an emotional toll.
"Policies that aim to give principals access to sufficient resources and support to manage emotional demands are a priority. Burnout interventions are likely to be most successful when paired with opportunities for principals, like you, to meet with education leadership to promote positive change," they said.
"Ultimately, the prevention and treatment of burnout must focus on both resourcing you the principal and modifying your workplace".